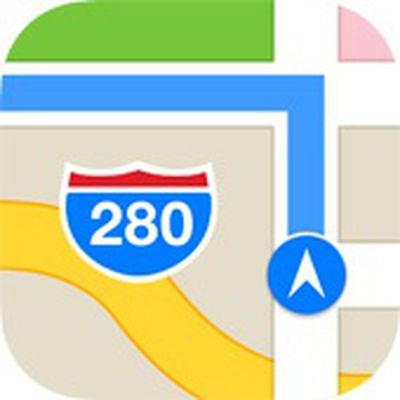 Apple has continued its efforts to improve its Maps app with the addition of ten new data providers, according to a new report from Apple Maps Marketing (via 9to5Mac). The new providers specialize in providing Apple with business listings.
Apple Maps Marketing came upon the information when inquiring about Apple Maps Connect and its Business Portal, which allows businesses with over 1,000 locations to add their listings to Apple Maps. Apple responded to the inquiry by pointing the site to a group of data providers that supplied Apple with information on businesses with less than 1,000 locations.

DAC Group
Factual
Location3 Media
Marquette Group
Neustar/Localeze
Placeable
PositionTech
SIM Partners
SinglePlatform
UBL
Yelp
Yext
Yodle
Three of the providers on the list -- Yelp, Factual and Neustar/Localeze -- were already known to be providing Apple with data for its Maps app, which indicates that the remaining 10 are providers Apple has inked deals with more recently. While the list doesn't include other known Apple Maps partners like Acxiom, it does suggest Apple is continuing to add more partners to improve its data.