Google Acquires Softcard Technology, Inks Deal With Carriers to Pre-Install Google Wallet on Android Devices
Following rumors of an acquisition, Google today announced that it has purchased some technology and intellectual property from NFC-based mobile payment service Softcard, formerly known as Isis Mobile Wallet. The purchase will allow Google to improve upon its existing mobile wallet technology to better compete with Apple Pay.
Owned jointly by AT&T, Verizon, and T-Mobile, Softcard was established in 2010 in an effort to allow the three carriers to enter the mobile payment market. As an NFC-based payment option that works primarily with Android-based phones, Softcard has been a major Google Wallet competitor, arguably stunting NFC mobile payment growth for both companies.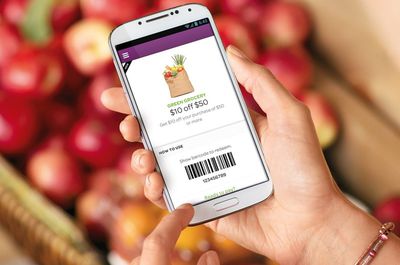 Google Wallet nearly floundered following its 2011 debut after Verizon, AT&T, and T-Mobile refused to support the app in favor of Softcard (then known as Isis). Google later found a way to circumvent the Google Wallet lockout, but its growth has suffered amid competition from Softcard and other payment technologies.
Today's purchase consolidates the number of payment options for Android devices and it lets Google establish a deal with the three carriers to build Google Wallet into future Android phones for the first time.
So today, we're excited to announce that we're working with AT&T Mobility, T-Mobile USA and Verizon Wireless, as well as their mobile payments company Softcard, to help more Android users get the benefits of tap and pay. Under this relationship, the Google Wallet app, including the tap and pay functionality, will come pre-installed on Android phones (running KitKat or higher) sold by these carriers in the US later this year. We're also acquiring some exciting technology and intellectual property from Softcard to make Google Wallet better.
The early success of Apple Pay has sparked a lot of interest in mobile payments in recent months. Along with Google's acquisition of Softcard, Samsung has recently purchased LoopPay in an effort to develop its own payments solution.
It is not clear if Google's purchase of Softcard technology means Softcard will be shutting its own payments service down entirely. According to Softcard, its existing customers can continue to use the Softcard service for the time being, and more information is forthcoming from the company.