Samsung Acquires Apple Pay Rival LoopPay
Samsung today announced plans to purchase LoopPay, in an effort to compete with Apple's Apple Pay payments service. The two companies were in previously talks over a potential partnership in December for a payment system that would rival Apple Pay.
LoopPay's technology stores payment information from a credit or debit card's magnetic stripe, transmitting payment details to card readers in lieu of a physical card. Because it works over a magnetic field, LoopPay is compatible with 90 percent of existing card readers and does not require merchants to support NFC as Apple Pay does.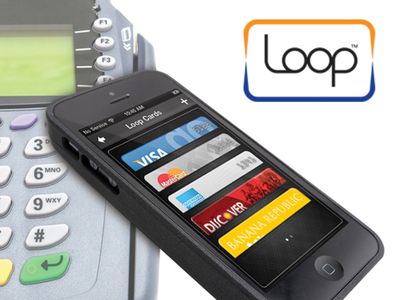 Currently, LoopPay works through an app and a standalone hardware device (a case is one of the company's most popular LoopPay offerings), but Samsung may build the technology directly into phones in the future. With LoopPay's technology, upcoming Samsung devices may be able to replace credit cards much in the same way Apple Pay does, with Samsung customers able to wave their phones at payment terminals instead of swiping a card.
According to Samsung, LoopPay will provide the company's customers with a "seamless, safe, and reliable" mobile wallet solution. LoopPay already markets itself as an alternative to Apple Pay, and it's likely Samsung will build upon the technology to create a payment service that even more closely mirrors Apple's offering.
"This acquisition accelerates our vision to drive and lead innovation in the world of mobile commerce. Our goal has always been to build the smartest, most secure, user-friendly mobile wallet experience, and we are delighted to welcome LoopPay to take us closer to this goal," said JK Shin, President and Head of IT and Mobile Division at Samsung Electronics.
The current version of LoopPay doesn't have the same security features that Apple Pay offers, like tokenization, but it does have some benefits, including the ability to store IDs, loyalty, and membership cards along with payment cards.