Samsung Eyeing LoopPay as Partner for Mobile Payment System to Rival Apple Pay
Samsung may be developing a mobile payment system to rival Apple Pay, reports Re/code. The Korean handset manufacturer reportedly is negotiating with payments startup LoopPay about the system, which it plans to debut it in 2015.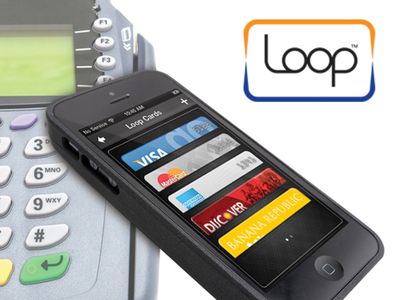 The combined Samsung and LoopPay system would allow customers to wave their Samsung phones at payment terminals instead of swiping credit cards or paying with cash or check. Samsung could leverage NFC in its phones and use that standard to wirelessly process payments.
A partnership with LoopPay could expand the service to a variety of new and old payment terminals. The LoopPay technology mimics a card swipe by recording payment information from a card's magnetic strip and transmitting those details to a retail card reader. Since LoopPay does not require NFC or any other wireless standard, the LoopPay system can be used at most payment terminals capable of swiping credit cards.
Similar to Apple Pay, the Samsung system also may adopt tokenization to secure the transaction and may include fingerprint recognition technology, which Samsung has included on its latest Galaxy S5 smartphone.
Apple Pay rolled out in October of this year and interest in the service has remained strong. A recent expansion added banks such as TD Bank and retailers such as Staples. With this latest boost in adoption, Apple Pay now supports cards representing about 90 percent of U.S. credit card purchases by volume.