Following Apple's Record Quarter Announcement, Samsung Reports Profit Drop
On the heels of an earnings call that saw Apple announcing record earnings, rival phone maker Samsung today announced its own results for the October to December period, reporting a 27 percent quarterly decline in earnings.
Samsung saw net profit of 5.3 trillion won ($4.9 billion), compared to 7.3 trillion won last year, marking its first annual earnings decline in three years and its fifth consecutive quarter of decline. Apple, meanwhile, announced record earnings of $18 billion, largely due to the success of the iPhone 6 and iPhone 6 Plus.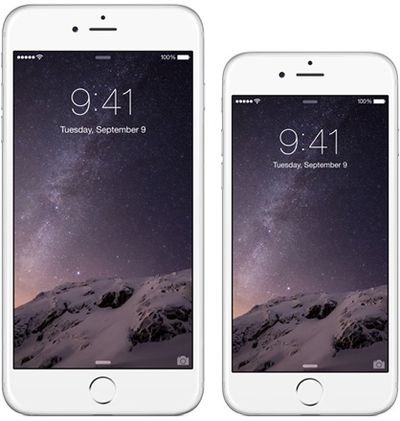 Overall, Samsung's 2014 profit was at 25 trillion won, down from 36.8 trillion won in 2013. Samsung did not announce mobile sales numbers, but Apple sold a record 74.5 million iPhones during the quarter.
Market research has suggested that Apple's share of the smartphone market in Asia rose dramatically after the launch of the 4.7-inch iPhone 6 and the 5.5-inch iPhone 6 Plus. According to a recent report, Apple gained significant share in Japan, China, and South Korea, countries where Samsung has previously dominated due to demand for big screen smartphones.
While Samsung's mobile sales were down 64 percent year over year, its semiconductor division earned 2.7 trillion won due to high demand for the chips that it sells to companies like Apple, boosting earnings from the previous quarter and helping it meet guidance and beat analyst estimates.
Chip maker Qualcomm also reported its own earnings today [PDF], and noted the loss of a major customer thought to be Samsung. Samsung's Galaxy S6 is unlikely to feature the Snapdragon 810 processor due to issues with overheating, and the South Korean company may opt to use its own chips instead.
Samsung expects continued growth in its mobile division in 2015 in emerging markets, and it also plans to introduce "new materials, innovative design, and differentiated features" in its devices to drive sales.