Apple's share of the smartphone market in Asia has risen significantly since the launch of the iPhone 6 and iPhone 6 Plus in September, according to market research firm Counterpoint (via The Wall Street Journal). The biggest market share gains for the iPhone came in Japan, China, and South Korea, with the iPhone seeing a 33% market share during November in the latter country. This only trailed rival and South Korean company Samsung, which had a 46% market share after holding a 60% market share.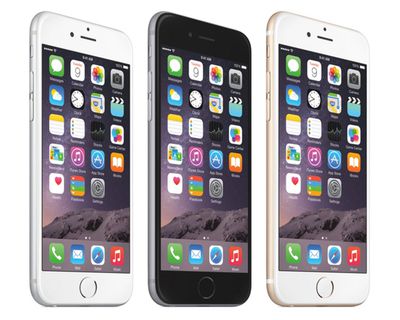 "No foreign brand has gone beyond the 20% market share mark in the history of Korea's smartphone industry," said Tom Kang, research director for mobile devices at Counterpoint. "It has always been dominated by the global smartphone leader, Samsung. But iPhone 6 and 6 Plus have made a difference here, denting the competition's phablet sales."
Apple's market share in Japan grew to 51% in November, holding a commanding lead over second place Sony which holds 17% market share. In China, Apple held a 12% market share in the smartphone market, which is third place behind Lenovo's 13% market share and upstart manufacturer Xiaomi, which commanded a 18% market share.
In November, data from AppLovin showed that the iPhone 6 Plus was popular with Asian customers, as Japan, Vietnam, China, and the Philippines showed an adoption rate of over 35% for the larger device. Overall, strong sales for the iPhone 6 and iPhone 6 Plus led to smartphone market share growth for Apple across the world, with analysts attributing the growth to the redesigned bodies and larger screens of both devices.