Tim Cook Named 'CEO of the Year' by CNN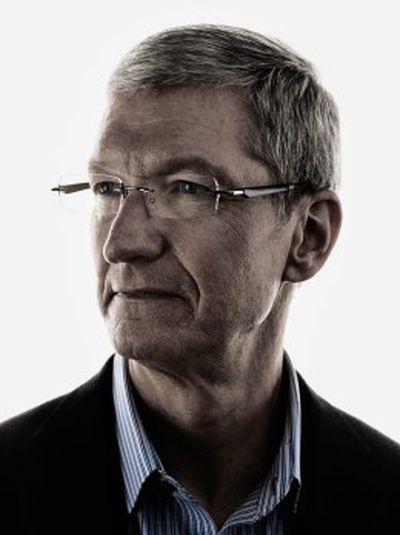 CNN has named Tim Cook as "CEO of the Year" for 2014, pointing towards a hefty rise in stock price and some record-breaking product launches as the main reasons behind the award. Cook sits in first place ahead of a number of other high-profile CEOs, including John Chen of BlackBerry, Mary Barra of GM, and Meg Whitman of HP.
Though CNN mainly points to Apple being the "apple of Wall Street's eye again," with its stock up 40 percent this year, individual factors contributing to the rising stock price are taken into account as well.
CNN argues Cook did "an amazing job" this year, ushering the company through major events such as the successful launch of the iPhone 6 and iPhone 6 Plus, as well as the growing ubiquity of Apple Pay. The crescendo of excitement surrounding the Apple Watch's launch in early 2015 is also cited as a big win for the Apple CEO.
Cook has arguably the toughest CEO job in America. He's had to convince skeptics that Apple can still innovate after the death of Steve Jobs. He's proven all the naysayers wrong.
CNN's CEO of the Year isn't the only award Cook will walk away with this year. Earlier in December, he received the Financial Time's "Person of the Year" award, which cited similar reasons for the award, namely proving Apple can succeed in the wake of Steve Jobs' passing and his infusion of new and fresh ideas into the company. Cook was also nominated for TIME's 2014 "Person of the Year" award, but ultimately lost out to the Ebola Fighters.