Bose May Be Working on Streaming Music Service
Apple's Beats Electronics and Bose already compete in the headphone and speaker markets, but it appears that Bose may be gearing up to compete with Beats in another area -- streaming music.
A Bose job listing first noticed by Hypebot (via VentureBeat) seeks a Senior User Experience Designer to work on prototyping Bose's "next generation streaming music platform and ecosystem of products."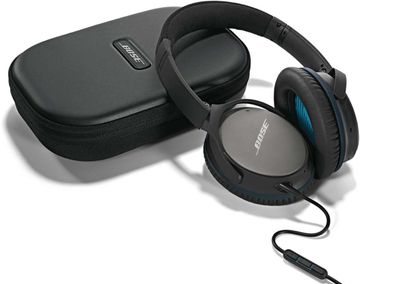 You will help to develop a holistic view of the customer journey through the Bose ecosystem as it relates to our streaming music experiences. You will work with a cross-functional team to implement meaningful and delightful design solutions into experiential concepts and prototypes. You will collaborate with development teams to realize the execution of your designs.
Aside from the information obtained in the job listing, details on Bose's potential music project have been kept under wraps. Bose does, however, ask for job candidates that have worked for Pandora, Spotify, Songza, Beats Music, SiriusXM, Rhapsody, iHeartRadio, RDIO, and several other radio-based streaming music services, suggesting a potential Bose music offering could emulate either the on-demand style of Beats Music or a radio-style service akin to Pandora.
Bose and Beats have had an ongoing rivalry since July of this year, when Bose sued Beats for product infringement. Though the two reached quickly a settlement, Apple briefly removed all Bose products from its retail stores before resuming sales last week.
Beats and Bose have also clashed over NFL players, after Bose signed a deal with the NFL that saw players banned from wearing Beats during games. Jimmy Iovine, Beats co-founder, praised Bose's "culturally inept" move to block the popular headphone brand and said it made Beats "look like superheroes."
Along with returning Bose products to store shelves, Apple has demonstrated that it's open to offering competing products by recently adding Master & Dynamic headphones to its online store and by continuing to offer several non-Beats headphones and speakers in its retail locations. While Apple has made an effort to allow competing products on store shelves, it will be interesting to see if the relationship between Beats and Bose shifts again should the latter company also enter the streaming music market.