Apple's Zorlu Store Receives 'Supreme Award' at Structural Awards 2014
Accolades for Apple's Zorlu store in Istanbul, Turkey continue to roll in with the company's Zorlu store winning the both the Supreme Award for Structural Engineering Excellence and the award for best Commercial or Retail Structures at the Structural Awards 2014. This Supreme award is given to the building that exemplifies the "finest example of structural engineering design" for the year.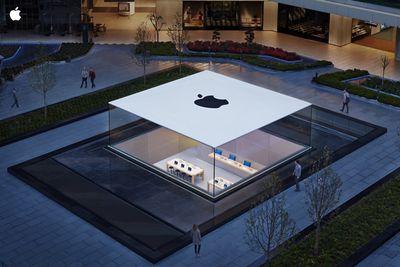 Apple was recognized for the intricate and minimalist structural design of its flagship store in the upscale Zorlu shopping center in Istanbul, Turkey. Created in conjunction with structural engineering firm Eckersley O'Callaghan and architects Foster + Partners, the building features a unique cubic design with an all-glass ceiling and sides to take advantage of the natural lighting in the open area of the mall.
The judges found this to be a supreme example of collaboration between engineer and fabricator to achieve an outstanding, architecturally minimalist structure. The use of single panes of toughened laminated glass to support a lightweight ultra-thin CFRP roof without connections other than structural silicone, takes structural glass technology into a new dimension. A project where only engineering excellence and attention to detail can produce a result of such simplicity and purity of expression.
Apple's 20,000 square foot Zorlu store opened earlier this year with Apple's manager of retail stores Steve Cano on location for the grand opening. It was the first store in Turkey until the recent opening of the country's second Apple Store in Istanbul's Akasya Shopping Mall.