Apple today confirmed on its website that it will be opening its second retail store in Turkey this Saturday, October 25. The store will be located in Istanbul's Akasya Shopping Mall, and follows the opening of the Zorlu Center Apple Store earlier this year which saw an appearance by Apple's manager of retail stores Steve Cano.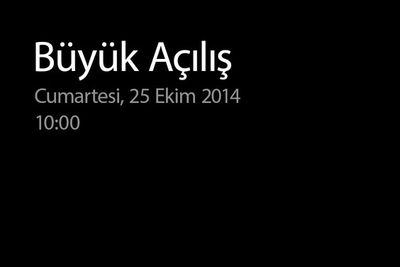 Photos of the new location shared by Apple Toolbox earlier this month revealed that the store will be on one of the mall's middle floors. Apple's Zorlu Center store was noted for carrying a unique design when it opened this past April, as the company touted its cubic design with a glass ceiling and glass sides. The Zorlu Center store also uses more glass than any previous Apple Store and contains special glass materials that allow the sunlight in the open area of the mall to shine through.
Apple's new store in Istanbul's Akasya Shopping Mall opens at 10:00 AM local time on October 25. Apple revealed during its Q4 2014 conference call yesterday that it will open 25 new stores in 2015, with the majority of those stores being opened outside of the U.S.