Following a few weeks of turmoil that saw Sony passing on Aaron Sorkin's upcoming Steve Jobs biopic and Universal quickly picking it up, The Wrap reports Jeff Daniels is being eyed to play former Apple CEO John Sculley in the film.
The Wrap claims "multiple individuals familiar with the Universal project" have said Daniels is being eyed for the Danny Boyle-directed movie, and "while Daniels does not have an official offer yet, one is expected to materialize soon, as he's considered Boyle's top choice for the key supporting role."
If it comes to fruition, it would be a reunion of sorts for Daniels and scribe Aaron Sorkin, both wrapping up The Newsroom's final season airing now on HBO.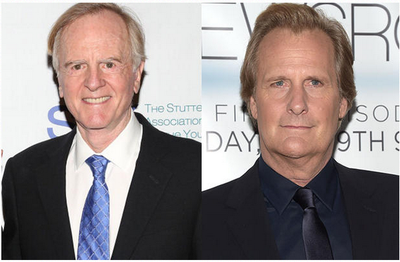 Image via The Wrap
Previously it was announced, following Christian Bale
dropping out
of the film, that Michael Fassbender is confirmed to
star
as Steve Jobs in the film
alongside
Seth Rogan as Steve Wozniak.
Though Natalie Portman was previously close to supposedly being cast in the film, she recently passed on the project.
Sorkin has been very forthright about the project and the planned structure of the movie, stating that the entire movie "is going to be three scenes, and take place in real-time." Each of the three scenes will take place backstage at the launch of three major product introductions by Jobs. The film is based on Walter Isaacson's Steve Jobs biography released back in 2011.