Steve Jobs Biography Now Available in U.S. On iBooks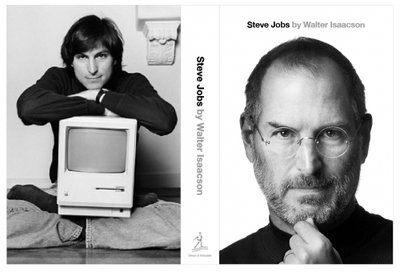 The Steve Jobs biography is
now available
in the U.S. on Apple's iBooks. The book had been rolling out across the world and is now available in all regions.
The book is an authorized biography by Walter Isaacson that has received positive reviews as many facts have leaked in the days before its official release. Steve Jobs, himself, reached out to Isaacson to suggest the author write a biography on Jobs. At the time of the initial offer, Isaacson was unaware of Steve Jobs' declining health. Isaacson had asked Jobs prior to his passing why he had agreed to participate:
In order to mask my emotion, I asked the one question that was still puzzling me: Why had he been so eager, during close to 50 interviews and conversations over the course of two years, to open up so much for a book when he was usually so private? "I wanted my kids to know me," he said. "I wasn't always there for them, and I wanted them to know why and to understand what I did."
Jobs passed away on October 5th from pancreatic cancer.
The book is also available in hard copy at Amazon.