Christian Bale Pulls Out of Upcoming Steve Jobs Biopic
Christian Bale will not be starring as Steve Jobs in Aaron Sorkin's upcoming Steve Jobs biopic, according to The Hollywood Reporter. The actor has reportedly decided that he was "not right for the part," deciding to withdraw from the film.
Bale was announced as the star of the film just last week, with Sorkin saying that Christian Bale was "the best actor in a certain age range" to play Jobs, and that he had agreed to the part without an audition.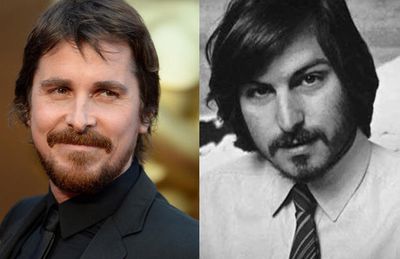 Set to be directed by Danny Boyle, who also directed the Oscar-winning hit Slumdog Millionaire, the upcoming Steve Jobs project focuses on three continuous 30-minute scenes that depict three of Apple's product launches.
While it is now unclear who will play Steve Jobs in the movie, Seth Rogen is reportedly in talks to play Apple co-founder Steve Wozniak, and Jessica Chastain, from The Help, is also being considered for an unspecified role in the film. Leonardo DiCaprio was previously in talks to star as Steve Jobs, but also opted not to take on the role.