Sales of the iPhone 6 Plus made up 41% of all sales for handsets with a display size of 5.5-inches or greater, according to a new report by Kantar Worldpanel. The data in the report represents the three month period ending in October 14, and also notes that sales of larger phones now represent 10% of overall smartphone sales, up from 2% for the same period in 2013. Aside from Apple's iPhone 6 Plus, larger-screen handsets from competitors like Samsung, LG, and HTC have also seen success.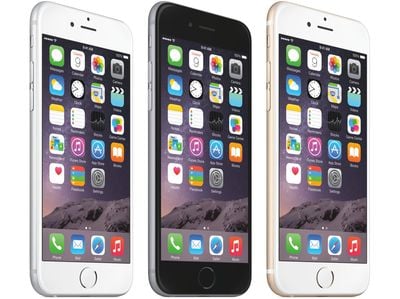 At the point of sale, when asked what drove their choice of smartphones, 58% of those surveyed who bought an iPhone 6 Plus said screen size was the primary reason for choosing their device. Despite the more compact design of the iPhone 6, 60% of consumers who chose it also cited screen size as the primary purchase driver. The ability to connect to a 4G/LTE network was the second most important reason cited by both buyer groups.
The report still notes however that the iPhone 6 was the best-selling iOS device during the time period with a 33% market share. This was followed by the iPhone 5s and iPhone 5c which owned a 26% and 16% market share respectively, and followed by the iPhone 6 Plus which captured 10% of iOS device sales. Of all iPhone 6 and iPhone 6 Plus buyers, 85% of those surveyed were repeat iOS device buyers while 9% said they switched from Android.
The iPhone 6 Plus saw heavy supply constraints shortly after its launch in September, with Apple reportedly delaying mass production for the iPad Pro to focus on producing more iPhone 6 Plus units. However, shipping times for both the larger-screen iPhone and the iPhone 6 improved yesterday, with many models in Apple's online store now carrying a shipping estimate of 3 to 5 days in the United States.