Google Wallet Sees Surge in Usage Alongside Apple Pay Launch
Increased consumer interest in NFC mobile payments related to Apple's recent launch of its Apple Pay mobile payment service appears to be having benefits for other services as well, reports Ars Technica. A major beneficiary of this new consumer awareness of mobile transactions is Google Wallet, which reportedly has seen a marked increase in usage over the past few months.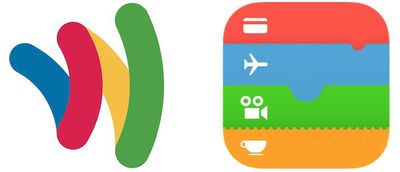 NFC-based mobile payments have had a boost in recent months, possibly thanks to the launch of Apple Pay, which was announced in September. Now, a person with knowledge of the matter tells Ars that Google Wallet, which launched back in 2011 and saw tepid success in the ensuing three years, has had considerable growth in the last couple of months. According to our source, weekly transactions have increased by 50 percent, and in the recent couple of months, new users have nearly doubled compared to the previous month.
Apple launched its mobile payment service in October with the support of major retailers and credit card companies. The service logged over 1 million card activations in the first three days of usage with overall positive reviews.
The Apple Pay launch was not without controversy with both CVS and Rite Aid suspending their mobile payments shortly after the service made its official debut, moves that affected not only Apple Pay but all NFC-based payment services including Google Wallet.
The two pharmacy chains, along with a number of other major retailers, are developing a competing service, CurrentC, which as currently implemented uses QR codes and an app to process transactions. The shutting down of NFC at these retailers has even resulted in an alliance between Android and iOS users on Reddit to boycott retailers involved in the CurrentC effort.