Apple Had More Than 1 Million Card Activations During First 72 Hours of Apple Pay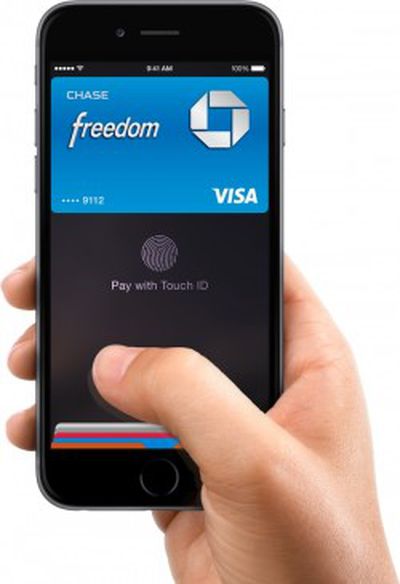 During the first 72 hours that Apple Pay was available, Apple saw more than one million credit and debit card activations, according to Apple CEO Tim Cook who took the stage today at the WSJ.D conference in Laguna Beach, California.
Cook himself told the audience that he used Apple Pay himself at Whole Foods after the service launched, commenting on how easy it was. "You're no longer fishing for your credit card," he said. "It's the first mobile payments system that's easy, secure, and private."
According to Cook, the early ramp of Apple Pay "looks fantastic," and though it's only been available for a short time, Apple Pay accounts for more mobile wallets in the U.S, than all other mobile payment options combined.
During the interview, Cook commented on CVS, Rite Aid, and other retailers' decisions to opt out of Apple Pay, saying that "over the long arc of time" retailers will need to do what shoppers want. Ahead of launching Apple Pay, Cook says Apple looked at multiple other payment solutions available on the market and didn't find any of them to be easier than using a wallet.
Retailers, he believes, will ultimately adopt Apple Pay because it's the more secure option, able to prevent fraud incidents like the breaches experienced by Target, Home Depot, Staples, and more, in recent months. Cook reiterated that Apple Pay is secure and that Apple is not collecting data on its customers. "We're not big brother. We'll leave that to others."
Cook also commented on Apple's wider privacy policy, saying "Your data is yours" and reiterating that Apple is not in the business of monitoring its users. Apple does not keep iMessage data or retain search history.
"If law enforcement wants something, they should go to the user to get it," he said. According to Cook, it is up to users, not Apple, to choose whether or not it's okay for the government to access their data. "We're designing a Fort Knox kind of thing."
During the interview, Cook also spoke on the Apple Watch, stating that he expects users to will need to charge it on a daily basis, and he commented on the iPod classic, revealing that the company could no longer source parts for the device. An official rough transcript of Cook's comments during the interview can be found over at The Wall Street Journal.