'iPad Pro' Said to Feature 12.2-Inch Display, 7-mm Thickness, Stereo Speakers at Top and Bottom
Apple's rumored "iPad Pro" has reportedly been in the works for some time, although the most recent rumors have indicated the company has pushed back its plans for the device as it seeks to give its manufacturing partners time to catch up to iPhone 6 Plus demand. Development work on the project is likely still continuing and a new report from Mac Otakara claims to share some new details on the device.
According to the report, the larger iPad will include a 12.2-inch display, somewhat smaller than the 12.9-inch measurement most commonly rumored for the device. Sources also indicate the device will contain speakers and microphones on both the top and bottom edges, opening the door to an improved stereo audio experience.
Product design concept seems to be based on iPad Air 2, pair of speakers and microphones will be added on top-side not only bottom's pair. iPad Pro might be capable for supporting stereo audio.
As for thickness, the report claims the iPad Pro will not match the 6.1 mm measurement of the new iPad Air 2 but will still be quite thin, coming in around the same 7 mm mark as the iPhone 6 (6.9 mm) and iPhone 6 Plus (7.1 mm).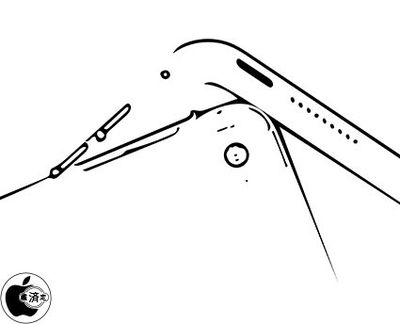 The report also includes a rough illustration, and while the sourcing of the illustration is unclear, it appears to show a row of holes presumably representing a speaker along the top edge of the device next to the power button.
Mac Otakara has a relatively strong (but by no means perfect) track record with Apple product rumors, most recently accurately predicting the arrival of the iPad mini 3 last month alongside a relatively specific claim of new Smart Cover and Smart Case color options that did turn out to be true. Some of the site's previous major claims that were accurate included details on redesigns for the iPod touch and iPod nano back in 2012.