Apple VP Greg Joswiak Apologizes for iOS 8.0.1 Bug, Points to Software Distribution as Cause
Apple's VP of iPhone marketing, Greg Joswiak, sat down for an interview with Re/code's Ina Fried and Walt Mossberg this afternoon, discussing iPhone 6 and 6 Plus supply, the flawed iOS 8.0.1 update, Apple Pay, and the Apple Watch.
According to Joswiak, the major iOS 8.0.1 bug that caused many iPhone 6 and 6 Plus users to lose access to both cellular service and Touch ID was caused by the software distribution rather than a flaw in the software. "It wasn't the software itself, it was the way it was distributed, said Joswiak. "We're very sorry."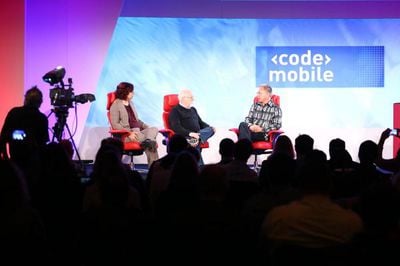 The iOS 8.0.1 bug surfaced shortly after the software was first released, bricking many iPhone 6 and 6 devices. Apple pulled the update a few hours later, directed users to downgrade to iOS 8, and released iOS 8.0.2 to fix the problem the next day.
On the iPhone 6 and 6 Plus, Joswiak echoed a statement made by Tim Cook during Apple's recent earnings call, saying that while he's not sure which iPhone had higher demand, Apple is selling everything that it makes. According to Joswiak, Apple's goal isn't to sell the most iPhones, but to provide a better experience.
Repeating much of what Tim Cook had to say on Apple Pay and the situation with Rite Aid/CVS, Joswiak commented that retailers aiming to be successful will accept the way customers want to pay. He went on to state that Apple is focused on improving mobile payments for consumers, minimizing the amount of personal data shared and keeping that data safe from hackers.
Some of Joswiak's final comments were on the Apple Watch. When Mossberg implied that the Apple Watch could cost thousands of dollars, Joswiak told the audience that a wider price range allows customers to choose the best option for them.
Update: Re/code has uploaded an excerpt video from Joswiak's interview.