Christian Bale in Talks to Star in Sony's Steve Jobs Film
Actor Christian Bale is in talks to play the leading role in the upcoming Steve Jobs biopic being produced by Sony, reports Variety. Leonardo DiCaprio was originally in talks to play Jobs, but withdrew from negotiations earlier this month.
Penned by Aaron Sorkin, the Steve Jobs biopic was originally set to be directed by "The Social Network" director David Fincher, who was said to be in talks with Sony earlier this year, but the director title went to Danny Boyle instead, who also directed the hit movie "Slumdog Millionaire."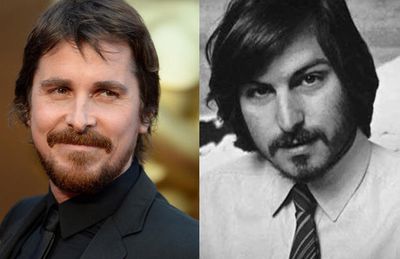 When David Fincher was still attached to the project, he reportedly was hoping to cast Christian Bale in the lead role due to his undeniable resemblance to the former CEO. Christian Bale is also known for his ability to adapt to roles, shedding and gaining weight as necessary to accurately portray characters.
Ashton Kutcher famously starred as Steve Jobs in the "JOBS" movie that focused on the former Apple CEO's younger years, but the Sony film will be quite different, using material from Walter Isaacson's Steve Jobs biography. The film, which has yet to receive a release date, will focus on three separate 30-minute scenes depicting three of Apple's product launches.