Leonardo DiCaprio Could Star in Sony's 'Steve Jobs' Biopic, Danny Boyle in Talks to Direct
Aaron Sorkin's Steve Jobs biopic may be directed by Slumdog Millionaire director Danny Boyle, according to The Hollywood Reporter. The news comes a week after The Social Network director David Fincher failed to reach a deal with Sony, reportedly over fees.
Boyle is said to be in talks with Sony Pictures to direct the film, which uses material from Walter Isaacson's Steve Jobs biography and will focus on three 30-minute scenes ahead of three product launches.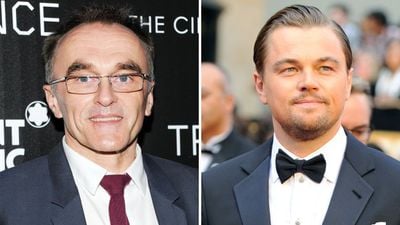 While Fincher was rumored to be interested in Christian Bale to play the role of Steve Jobs, Boyle reportedly has his eye on another big star -- Leonardo DiCaprio. According to The Hollywood Reporter, Boyle has approached DiCaprio to play Jobs in the film.
Aside from Slumdog Millionaire, Boyle has directed hits like 127 Hours, Trainspotting, and The Beach, which DiCaprio also starred in. DiCaprio has been in major films like Inception, The Wolf of Wall Street, and The Great Gatsby. Boyle was also in charge of the opening ceremonies at the 2012 Olympics in London.
Aaron Sorkin completed the script for the biopic back in January, with Apple co-founder Steve Wozniak working as a consultant on the film. No potential release date has been announced.