Leonardo DiCaprio Withdraws from Sony's 'Steve Jobs' Biopic, Danny Boyle Confirmed as Director
Actor Leonardo DiCaprio has withdrawn from negotiations to play Steve Jobs in Aaron Sorkin's upcoming film about the late Apple co-founder, according to The Hollywood Reporter. DiCaprio was set to begin work on the movie after finishing work on The Revenant, but sources close to the actor have said that he plans to take a lengthy break soon.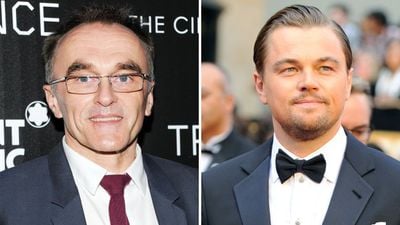 Now with DiCaprio out, the studio is eyeing a number of actors to take on the iconic tech figure, who has been both worshipped and reviled. Christian Bale, who Fincher wanted for the title role, is on Sony's wish list, as is Matt Damon, Ben Affleck and Bradley Cooper (though Affleck seems unlikely given that he just signed on for the thriller The Accountant).
The report also notes that the movie will be directed by Slumdog Millionaire director Danny Boyle, who was said to be in talks with Sony Pictures this past April. According to information shared by Sorkin, the film will use material from Walter Isaacson's Steve Jobs biography and will focus on three 30-minute scenes showing three of Apple's product launches. Apple co-founder Steve Wozniak is also working as a consultant on the film. Aaron Sorkin's Steve Jobs biopic has yet to receive a release date.