New Mac Mini Finally Coming in October Alongside New iPads?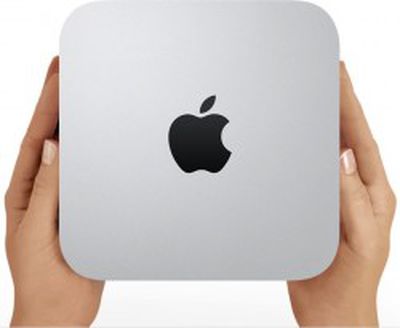 At just under two years since its last update, the Mac mini seems to have become the forgotten part of Apple's Mac lineup, with a number of fans of the small desktop waiting for any word of a potential update.
As they typically are with Mac products, rumors and leaks regarding the Mac mini's future have been relatively rare, with essentially nothing having appeared on the radar since a reference to a "Mid 2014" Mac mini surfaced on an Apple support page as a likely error several months ago.
MacRumors has now received word that Apple is planning a Mac mini update possibly launching next month alongside new iPad models and presumably OS X Yosemite. While we have been unable to obtain corroborating information of an imminent update, the mere possibility of an update as soon as next month is likely to be welcome news to Mac mini fans. The single source has provided no additional details on what to expect in terms of a next-generation Mac mini, but has provided accurate information in the past.
The timing of such an update would be a bit odd, as it is unclear what processors Apple would use in these machines. Next-generation Broadwell processors from Intel appropriate for the Mac mini are not scheduled to arrive until early next year, and the current Haswell processors are no longer cutting edge as Intel has been forced to prolong their shelf life due to continued delays with Broadwell.
Still, the Mac mini is not generally intended to be a workhorse machine with the fastest processors (although they are popular as servers), so Apple may be willing to launch the updated models with Haswell refresh processors released earlier this year. The Mac mini typically uses the some of the same processors as the MacBook Pro except shifted several months later, meaning that an updated Mac mini released next month could use some of the processors from the late July MacBook Pro update.