According to Taiwan's Economic Daily News [Google Translate, via Digitimes], Apple's reported current A-series chip partner Taiwan Semiconductor Manufacturing Company (TSMC) is ahead of schedule with its next-generation 16nm process for chip production. The Chinese-language report claims TSMC will begin 16nm volume production in Q1 2015, a full quarter earlier than its originally projected Q2 2015 start. This advancement may pave the way for TSMC to supply Apple with the future A9 processor that would be used in the late 2015 iPhone.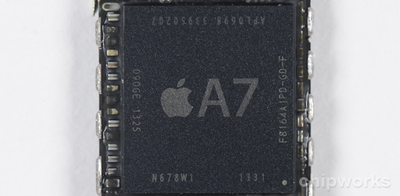 TSMC is reportedly installing this 16mm capability in its manufacturing plants with the potential for a monthly output of 50,000 wafers. This capability positions TSMC favorably against Samsung as the two companies vie to supply Apple with processors for both its current and future iPhone and iPad models.
Reports from last year suggested Samsung, GlobalFoundries and TSMC would share production of Apple's A9 processor in 2015. Samsung is expected to handle the lion's share of the production, providing up to 40% of Apple's processor supply, although TSMC may be looking to alter that balance with its accelerated work. GlobalFoundries, TSMC and possibly even Intel may be used to complement Samsung's production to provide the remaining chip inventory necessary to meet Apple's demand.