Lawyers Researching Possible Class Action Lawsuit Over 2011 MacBook Pro Graphics Issues
Back in January, we profiled growing concerns from owners of 2011 15-inch and 17-inch MacBook Pro models over failing graphics chips and system crashes. While Apple has assisted some customers with logic board replacements, the issues have been known to reoccur after servicing and some users have been faced with expensive repair bills to address the problem.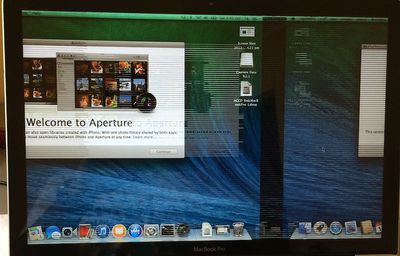 With a Facebook group exceeding 2,200 members and a change.org petition requesting a more substantial response from Apple having surpassed 10,000 signatures, the issue appears to be a fairly widespread one, and now lawyers are getting involved in the situation.
Attorneys from Washington, DC-based Whitfield Bryson & Mason LLP have addressed the Facebook group, launching a survey to gather information from affected MacBook Pro owners as the firm considers a possible class action lawsuit.
Alerted to the pervasive failures concerning the 2011 MBP GPU's, we commenced an investigation leading us to your community.

Your posts are a great source of information, but to determine if any legal claims may exist, we need your help. Please take a few minutes to complete the survey below.
The firm touts its experience with lawsuits against other technology companies including topics such as Google Buzz privacy issues, Lenovo IdeaPad hardware problems, and more. While it is not certain that a class action suit will be filed against Apple, it's clear the issue is a substantial one.
The discrete graphics chips used in the affected machines are from AMD, and Apple previously launched a replacement program for AMD graphics cards used in 27-inch iMacs from a similar time period. While the graphics chips used in the two machines are different, the iMac repair program indicates that Apple would be willing to launch a similar program for the MacBook Pro if it is able to diagnose the issue and be convinced the problem requires such a program. Typically such programs provide for free repairs and reimbursement for those who had previously paid for repairs to fix the issue.