Apple Initiates Graphic Card Replacement Program for Mid-2011 27-inch iMac
Apple has launched a replacement program for the graphics card in some mid–2011 iMac configurations, reports 9to5Mac. According to a note sent to Apple Support employees, the AMD Radeon HD 6970 video cards in some 27-inch May 2011 iMacs have experienced issues, causing them to fail.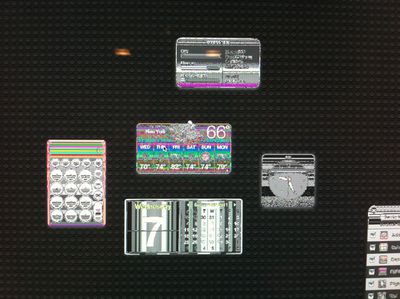 Apple has determined that some AMD Radeon HD 6970M video cards used in 27-inch iMac computers with 3.1GHz quad-core Intel Core i5 or 3.4GHz quad-core Intel Core i7 processors may fail, causing the computer's display to appear distorted, white or blue with vertical lines, or to turn black. iMac computers with affected video cards were sold between May 2011 and October 2012.
The affected iMacs contain serial numbers with the last four characters of DHJQ, DHJW, DL8Q, DNGH, DNJ9, DMW8, DPM1, DPM2, DPNV, DNY0, DRVP, DY6F, or F610. The errors have been previously noted on both the MacRumors forums and the Apple Support forums.
Apple will replace the graphics card of affected iMacs with the aforementioned serial numbers at no cost for up to three years from the date that the computer was purchased, which makes early adopters eligible until May 2014.
Replacements can be initiated through AppleCare, the Genius Bar, or Apple Authorized Resellers and iMac users that paid to have the graphics card replaced are also eligible for a refund.