#mbp2011
By MacRumors Staff
#mbp2011 Articles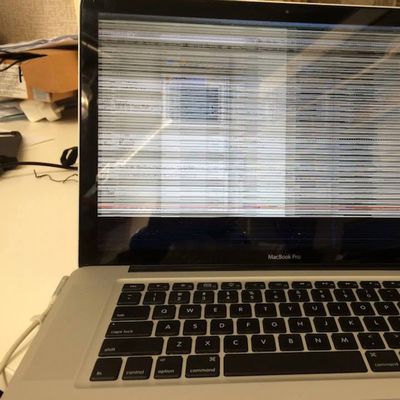 Apple has extended its MacBook Pro Repair Extension Program for Video Issues until December 31, 2016, or four years from its original date of sale, according to a recently updated support document on its website. The program was previously set to expire next week, on February 27, 2016, or three years from the original date of sale. Apple launched the repair program exactly one year ago today ...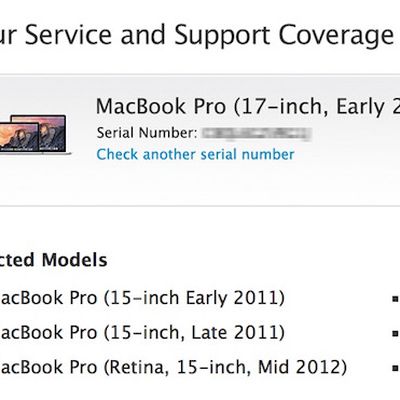 Apple has launched a repair program to fix MacBook Pro machines sold between February 2011 and February 2013 that have problems with distorted video, no video, or unexpected system restarts. As of February 20 in the United States and Canada (February 27 in other countries), users with affected machines will be able to visit an Apple Store or Apple Authorized Service Provider to receive repairs ...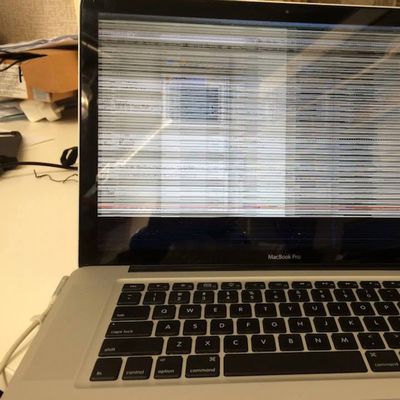 Back in January, we highlighted graphics issues being experienced by a number of owners of 2011 15-inch and 17-inch MacBook Pro models, with many users needing to pay for (sometimes multiple) expensive logic board replacements due to the issue. The apparent widespread nature of the issue has led to claims that it is a manufacturing defect that should be covered by Apple, with a change.org petition...

Back in January, we profiled growing concerns from owners of 2011 15-inch and 17-inch MacBook Pro models over failing graphics chips and system crashes. While Apple has assisted some customers with logic board replacements, the issues have been known to reoccur after servicing and some users have been faced with expensive repair bills to address the problem. With a Facebook group exceeding...

Many early and late–2011 MacBook Pro owners with discrete graphics cards seem to be experiencing GPU failures and system crashes on their machines. In addition to several tips received by MacRumors, there's a lengthy thread on the issue on the Apple Support Communities, a Facebook group, and many reports of trouble on our own forums. It appears that the MacBooks, first released on February 28, ...