Rumored iWatch Supplier TPK's Q3 Forecast Falls Flat Amid Reports of Production Issues
Details discussed during a recent earnings conference call by Apple supplier TPK Holdings suggest the production of the iWatch is behind schedule, reports UDN via GforGames. According to earlier rumors, the iWatch may debut in late 2014 with the latest report claiming it will launch alongside the 5.5-inch iPhone 6.
Based on reports from Asian sources, TPK executives spent a portion of the company's Q3 2014 earning conference call explaining why it sees poorer than expected financial projections for the current quarter. TPK is allegedly supplying Apple with flexible displays that use silver nanowire touch screen technology for inclusion in the iWatch wearable.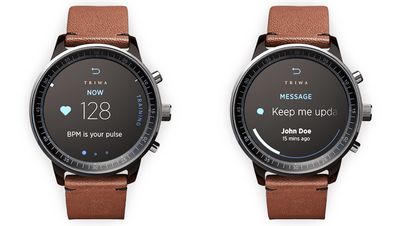 Though the iWatch was not mentioned in the call, pundits believe TPK's shortfall is the result of a slip in the production schedule for the iWatch, which had been expected to be in production and contributing to TPK's bottom line during the third quarter. Now, the company is projecting an increase in profits during Q4 2014, suggesting the iWatch rollout may be slated for closer to the end of this year.
Shares of TPK stock dropped significantly late last week on the outlook.
At an investor conference Thursday, TPK forecast flat quarterly growth, or at best a 5 percent sequential increase, of its consolidated sales for the third quarter, citing decisions by its customers to postpone the launch of their new products. [...]

Sales growth, however, could pick up in September, TPK said, forecasting a break-even operating margin in the third quarter on higher operating costs.
This late start in production may result in Apple shipping fewer iWatch units than expected in 2014, claims analysts at CSLA, a leading Asian investment banking and asset management firm. Instead of shipping 20 million iWatch units by the end of the year, Apple may only be able to deliver a significantly smaller 6 million units. It is unknown if this lowered estimate will translate into a shortage of the device at launch.