Apple Retail Stores will soon allow customers to purchase an iPhone through U.S. carrier early upgrade programs including AT&T Next, Verizon Edge, and T-Mobile Jump, reports 9to5Mac. Apple is aiming to implement the new initiative right before the launch of the iPhone 6 this fall, as both Genius Bar workers and store employees will receive training on the program from Sunday, August 10 to Thursday, August 28.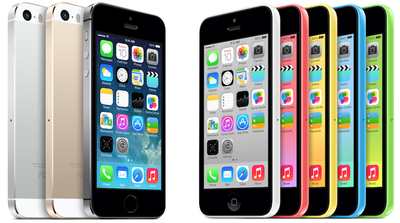 Currently, Apple Store customers are only limited to purchasing an iPhone through a regular two-year contract at subsidized pricing or unlocked at full-price. All three early upgrade programs allow customers to upgrade their phones more frequently as the complete cost of a device is split into monthly payments which are rolled into the standard bill each month. Verizon and T-Mobile allow customers to upgrade their phones twice every year after six months of payments, while AT&T customers can upgrade once every 12 months after a year of payments.
The move also comes after Apple Stores began allowing customers to add pre-paid or month-to-month plans when purchasing full-priced, unlocked iPhones in June. Apple CEO Tim Cook noted last year that 80 percent of iPhones are sold at third-party locations while 20 percent are sold by Apple, adding that it was a figure he would like to improve. Apple has launched a number of other programs in its retail store to boost in-store sales, which included an event this past May encouraging iPhone 4 and 4s owners to update to a newer device.