T-Mobile Announces 'Jump' Phone Upgrade Program
At an event in Manhattan today, T-Mobile USA announced a new phone upgrade program called "Jump," which is designed to allow subscribers to upgrade their phones at regular intervals.


With Jump, customers will pay the same subsidized amount that a new customer pays, without the need to wait to qualify for an upgrade. Jump requires T-Mobile customers to pay a $10 monthly fee for the service and trade-in old devices, but it offers up to two phone upgrades per year after a six month waiting period. T-Mobile CEO John Legere spoke to AllThingsD about the new program:
"This is one of those things that annoys customers so much," CEO John Legere said in an interview ahead of a New York press event. Legere said that the company wanted to address this issue when it first did away with two-year contracts back in March, but needed a little more time to work out the details.
This is a significant policy change that sets T-Mobile apart from other carriers, which often require contracts to expire before upgrade pricing on a new device is available. Both Verizon and AT&T, for example, have recently implemented policies that only allow customers to upgrade after 24 months have passed.
T-Mobile's policy change comes three months after it announced both the iPhone 5 and its "Uncarrier" policies, which allow customers to purchase a phone without a monthly contract. Instead, T-Mobile requires a down payment of $150 along with a $20 monthly device fee for the iPhone 5.
At today's event, T-Mobile also announced that it plans to create a new family plan for customers without enough credit to quality for traditional phone contracts and plans to expand its LTE network in the near future.
T-Mobile has published a series of ads on the new Jump feature, with the slogan "Upgrade when you want, not when you're told."
Top Stories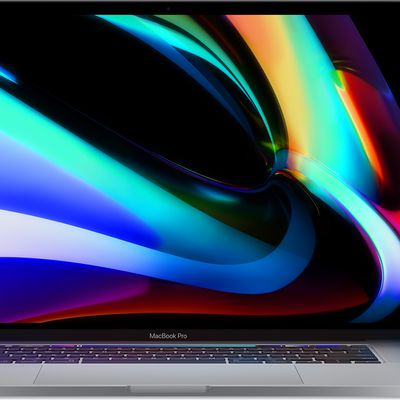 Apple is working on two new MacBook Pro models that will feature significant design changes, well-respected Apple analyst Ming-Chi Kuo said today in a note to investors that was obtained by MacRumors. According to Kuo, Apple is developing two models in 14 and 16-inch size options. The new MacBook Pro machines will feature a flat-edged design, which Kuo describes as "similar to the iPhone 12" ...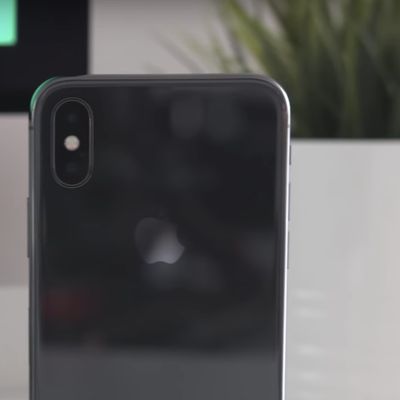 In the second beta of iOS 14.4 seeded to developers and public testers this week, MacRumors contributor Steve Moser has discovered code indicating that Apple will be introducing a new warning on iPhones that have had their camera repaired or replaced with aftermarket components rather than genuine Apple components. "Unable to verify this iPhone has a genuine Apple camera," the message will...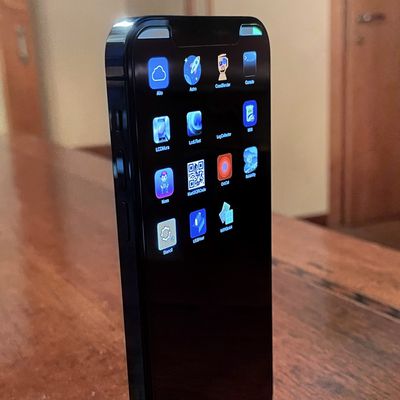 Developer Giulio Zompetti, who often shows off prototype versions of Apple devices, today highlighted a prototype version of the iPhone 12 Pro. The iPhone 12 Pro is running an operating system called SwitchBoard, a nonUI version of the iOS 14 update that Apple uses internally. We've seen SwitchBoard on prototype devices before, as Apple uses it to test new features. Zompetti's prototype...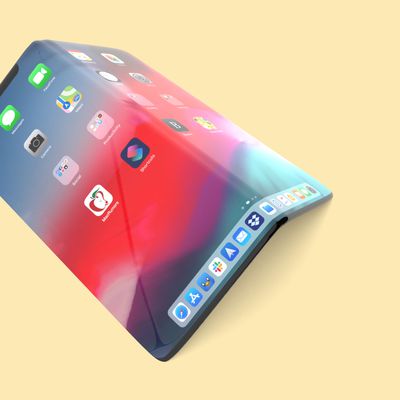 Apple has started "early work" on an iPhone that has a foldable display, according to a new report from Bloomberg's Mark Gurman. Though testing of a foldable iPhone has begun, Apple has not committed to releasing a device that has a foldable display. Development has not yet expanded beyond a display and Apple does not have full foldable iPhone prototypes in its labs. Like foldable...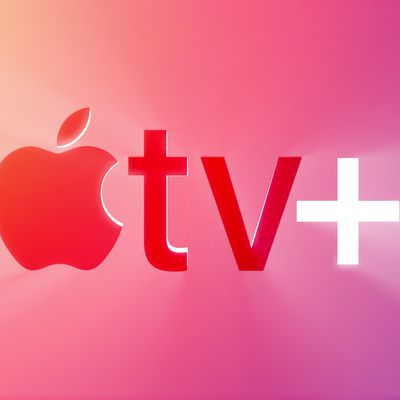 Apple is once again planning to extend its free Apple TV+ trial subscriptions, this time until July. When Apple TV+ launched in November 2019, Apple offered free Apple TV+ subscriptions to those who purchased a new Apple device in or after September 2019. Those free subscriptions were set to expire in November 2020, but in October 2020, Apple announced that it was extending free trials...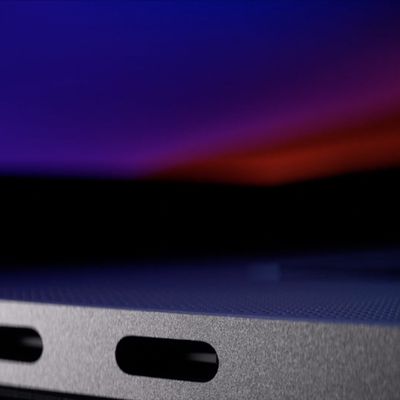 Following today's report from analyst Ming-Chi Kuo outlining major changes for the next-generation MacBook Pro models coming in the third quarter of this year, Bloomberg's Mark Gurman has weighed in with his own report corroborating some of the details but seemingly differing a bit on others. First, Gurman shares more details on the return of MagSafe charging to the MacBook Pro, indicating...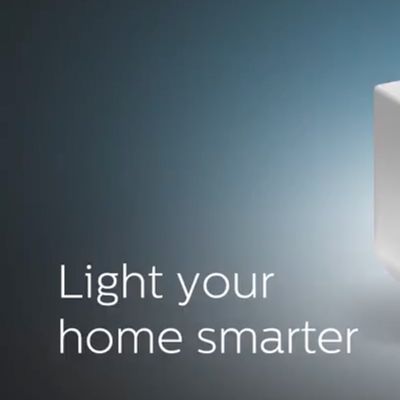 Philips Hue has announced a new wireless dimmer switch module that lets Hue bridge owners directly control the smart lighting from their standard wall switches. The new Philips Hue wall switch module is the ideal addition to any Philips Hue set up. Installed behind existing light switches, it allows users to turn their existing switch into a smart switch and ensures their smart lighting is...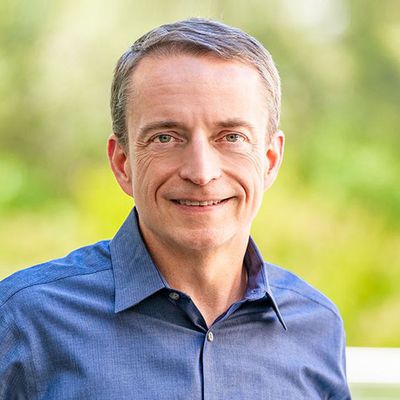 Incoming Intel CEO Pat Gelsinger has said that the company must "deliver better products" than Apple, which he described as a "lifestyle company," and says that Intel's best days are "in front of it" (via The Oregonian). Speaking at an Intel all-hands meeting yesterday, Gelsinger derisively implied that Apple is merely a "lifestyle company," so Intel must be able to surpass its technology: ...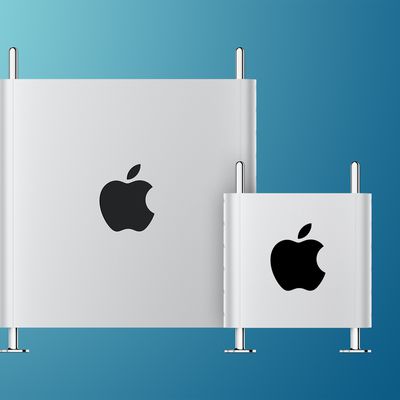 Apple is developing two versions of the Mac Pro to succeed the Mac Pro that was first released in December 2019, according to a new report from Bloomberg. The first updated Mac Pro is a direct successor to the current Mac Pro and it will use the same design. It may also be equipped with Intel processors rather than Apple silicon chips, and it could be one of the sole machines in the Mac...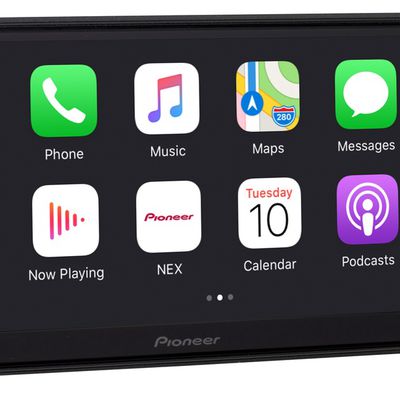 CES 2021 is taking place digitally this year, and it hasn't been as exciting as in past years because many vendors have opted out. That said, some companies are still showing off some interesting Apple-related accessories that are coming out this year and that will be of interest to Mac, iPad, and iPhone users. Subscribe to the MacRumors YouTube channel for more videos. Pioneer Wireless...