T-Mobile Announces 'Jump' Phone Upgrade Program
At an event in Manhattan today, T-Mobile USA announced a new phone upgrade program called "Jump," which is designed to allow subscribers to upgrade their phones at regular intervals.


With Jump, customers will pay the same subsidized amount that a new customer pays, without the need to wait to qualify for an upgrade. Jump requires T-Mobile customers to pay a $10 monthly fee for the service and trade-in old devices, but it offers up to two phone upgrades per year after a six month waiting period. T-Mobile CEO John Legere spoke to AllThingsD about the new program:
"This is one of those things that annoys customers so much," CEO John Legere said in an interview ahead of a New York press event. Legere said that the company wanted to address this issue when it first did away with two-year contracts back in March, but needed a little more time to work out the details.
This is a significant policy change that sets T-Mobile apart from other carriers, which often require contracts to expire before upgrade pricing on a new device is available. Both Verizon and AT&T, for example, have recently implemented policies that only allow customers to upgrade after 24 months have passed.
T-Mobile's policy change comes three months after it announced both the iPhone 5 and its "Uncarrier" policies, which allow customers to purchase a phone without a monthly contract. Instead, T-Mobile requires a down payment of $150 along with a $20 monthly device fee for the iPhone 5.
At today's event, T-Mobile also announced that it plans to create a new family plan for customers without enough credit to quality for traditional phone contracts and plans to expand its LTE network in the near future.
T-Mobile has published a series of ads on the new Jump feature, with the slogan "Upgrade when you want, not when you're told."
Top Stories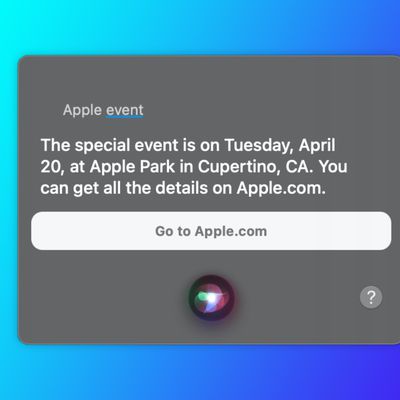 Siri has apparently prematurely revealed that Apple plans to hold an event on Tuesday, April 20, where the company is expected to reveal brand new iPad Pro models and possibly its long-awaited AirTags trackers. Subscribe to the MacRumors YouTube channel for more videos. Upon being asked "When is the next Apple Event," Siri is currently responding with, "The special event is on Tuesday, April...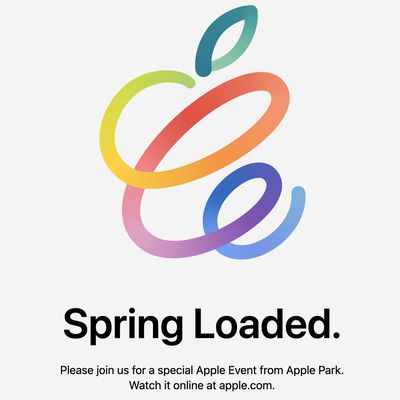 Following an overnight leak by Siri, Apple today officially announced that it will be holding a special "Spring Loaded" event on Tuesday, April 20 at 10:00 a.m. Pacific Time at the Steve Jobs Theater on the Apple Park campus in Cupertino, California. As with all of Apple's 2020 events, the April 2021 event will be a digital-only gathering with no members of the media invited to attend in...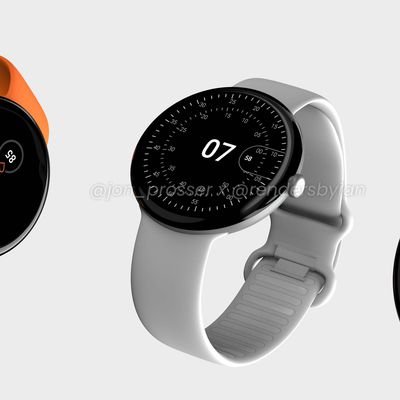 Renders of Google's first smartwatch, codenamed "Rohan," have been shared by Jon Prosser, showing that Google plans to adopt a circular design for its flagship wearable watch. Prosser shared the renders in an episode of his YouTube show "Front Page Tech," in which he claims they were made based on marketing material he had seen from a source within Google. The renders show that the Pixel...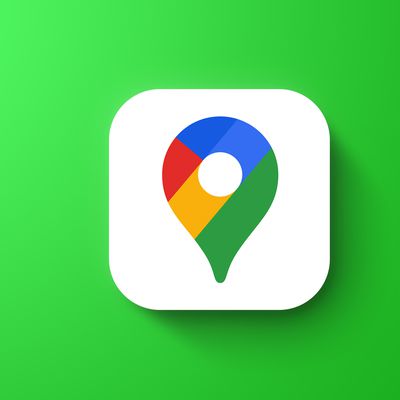 Following the completed rollout of App Privacy labels for its App Store apps, Google today updated the Google Maps app for the first time in four months. Apple in December began requiring all new app submissions and app updates to include App Privacy labels, detailing the data that is collected by the app so consumers know what they're sharing. Google didn't begin implementing App Privacy ...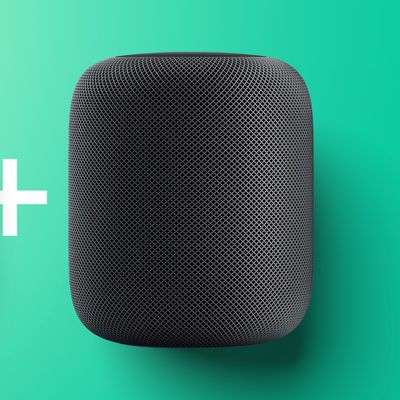 Apple is working on a combined Apple TV with HomePod speaker that has a camera for video calls through a connected television set, according to Bloomberg's Mark Gurman. From the report: The company is working on a product that would combine an Apple TV set-top box with a HomePod speaker and include a camera for video conferencing through a connected TV and other smart-home functions,...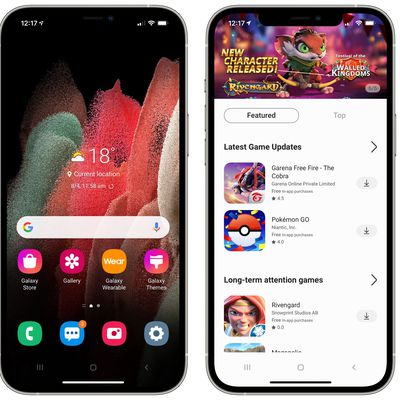 Samsung has launched "iTest," an interactive website experience that's designed to allow iPhone users to test out Android on a Galaxy device, or "sample the other side," as Samsung puts it. Subscribe to the MacRumors YouTube channel for more videos. The iTest website is being advertised in New Zealand, according to a MacRumors reader who came across the feature. Visiting the iTest website on...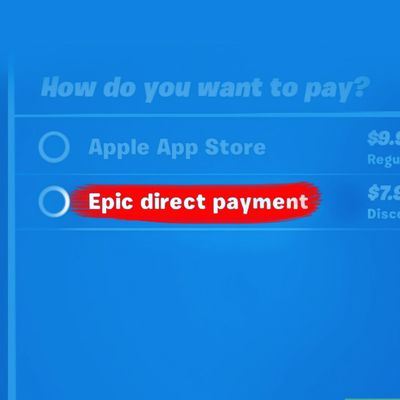 In a recent interview with the Toronto Star, Apple CEO Tim Cook spoke about a wide variety of topics, ranging from App Tracking Transparency to Apple's ongoing legal battle over App Store policies with Fortnite creator Epic Games. Notably, Cook said that Epic Games' desire for Apple to let developers offer their own payment systems in apps "would make the App Store a flea market":At the...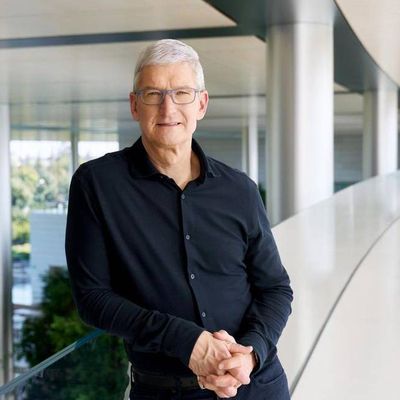 Starting with iOS 14.5, iPadOS 14.5, and tvOS 14.5, Apple will be requiring apps to receive a user's permission to track their activity for targeted advertising purposes, as part of a privacy measure known as App Tracking Transparency. Ahead of App Tracking Transparency being enforced, Apple CEO Tim Cook has participated in a privacy-focused interview with the Toronto Star, telling the...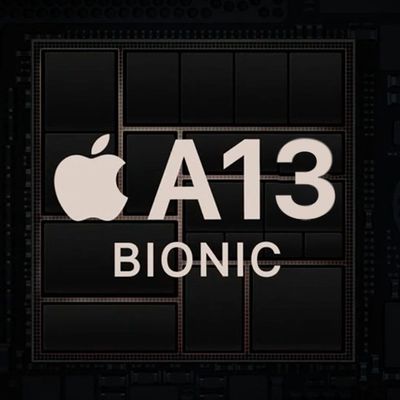 Apple made unusual mid-production hardware changes to the A12, A13, and S5 processors in its devices in the fall of 2020 to update the Secure Storage Component, according to Apple Support documents. According to an Apple Support page, spotted by Twitter user Andrew Pantyukhin, Apple changed the Secure Enclave in a number of products in the fall of 2020:Note: A12, A13, S4, and S5 products...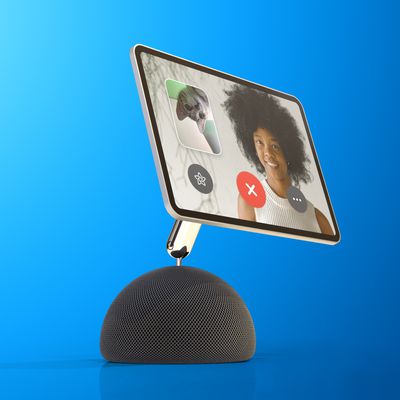 In a report outlining a possible Apple TV with a combined HomePod and camera, Bloomberg's Mark Gurman says that Apple is exploring a future high-end HomePod speaker that could include an iPad connected via a robotic arm that tracks and follows users around a room. From the report: The Cupertino, California-based technology giant, is also mulling the launch of a high-end speaker with a touch ...