Apple Launches In-Store iPhone Upgrade Event to Boost Sales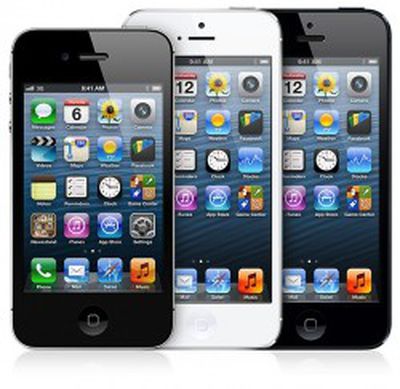 Apple's iPhone upgrade event has officially begun, as the company has started to send out emails encouraging upgrade-eligible older iPhone owners to trade in their phones for newer models. iPhone 4s users started receiving emails on May 8, with the headline "It's a beautiful time for an upgrade."
The emails nudged iPhone 4s owners to "recycle" their phones to receive up to a $199 credit to put towards the purchase of an iPhone 5s or iPhone 5c under Apple's iPhone trade-in program, which the company first launched in August.
As noted by 9to5Mac, Apple Store employees have also received a memo instructing them to encourage iPhone 4 and 4s to trade in their phones with more attractive trade-in values. Apple is offering iPhone 4 users up to $99 towards the purchase of an iPhone 5s or 5c, while iPhone 4s owners can get up to $199, making an upgrade to a subsidized iPhone 5s essentially free.
Apple's retail stores are also displaying signs with the same "It's a beautiful time to upgrade" message, but it appears those signs may have pre-dated the kick off of Apple's upgrade initiative, having been spotted last week.
"It's a beautiful time for an upgrade. You may be eligible for upgrade pricing on a new iPhone. And if you bring in your old iPhone to be recycled, you could get credit toward a new one. Ask us for details."
First highlighted earlier this week, Apple's upgrade initiative is designed to boost in-store sales of the iPhone. The event will see Apple heavily pushing its iPhone trade-in program and launching improved trade-in options in an effort to get customers to upgrade their phones.
Apple CEO Tim Cook has noted his desire to increase in-store iPhone sales multiple times over the past year, saying Apple will improve sales through a variety of promotional tactics and incentive programs. Currently, 80 percent of iPhones are sold at third party locations while Apple sells just 20 percent, a ratio Cook would like to improve.
As Apple kicks off its trade-in initiative, Best Buy is also offering an up to $200 trade-in value for customers who bring in an older iPhone and upgrade to an iPhone 5s or 5c. Phones must be in working condition without a cracked display to receive a Best Buy gift card through May 11. An iPhone 5 is guaranteed $200, while an iPhone 4s gets $150 and the iPhone 4 gets $100.