Apple's upcoming retail store in Hanover, Germany may finally open in late September, reports developer Florian Schimanke (Google Translate, via iFun.de) citing sources close to Apple's retail team in the region. The report notes that Apple has had to fix a number of problems with the building to be used for the store, including physical defects, mold, and ventilation issues.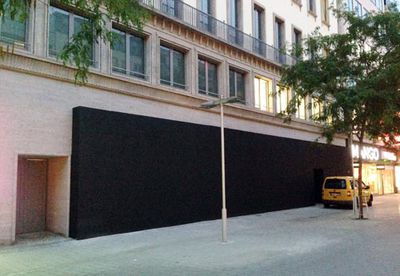 Apple's upcoming retail store in Hanover, Germany covered by barricades


According to iFun, it is also possible that the store could open to the public on September 19, which has been rumored to be the launch date for the iPhone 6. Apple originally put up its traditional black barricades for the location back in April 2013, as images showing progress on the store surfaced this past March. The layout of the Hanover store will also be similar to the Apple Store Opéra in Paris, France, which has become known as one of the company's most visually appealing locations.

During its financial results conference call for the third quarter of 2013, Apple announced that it would be building over 30 new stores in fiscal 2014, with 2/3 of those stores being built outside of the United States. Some of those openings have included the Apple Store Zorlu Center in Turkey, the Apple Store VillageMall in Rio de Janeiro, Brazil, and the Apple Store Kurfürstendamm, Berlin, Germany.