iOS 8 Beta 4 Reportedly Coming Monday, July 21
As iOS 8 proceeds through development and testing, the fourth beta version will be seeded to developers on Monday, July 21, according to BGR. A release on that date would mark a two-week interval since the release of the third beta on July 7, down from a roughly three-week interval between the second and third betas.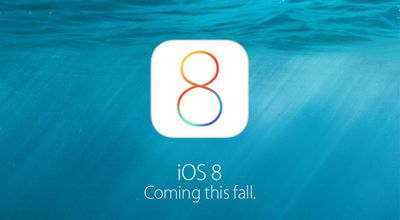 BGR regularly publishes reports predicting future release dates for iOS betas, and while the predictions are sometimes off by a day or two as was the case with beta 3, they are usually close to the actual date barring any last-minute schedule changes by Apple. As a result, it is reasonable to believe the fourth beta should arrive early next week rather than the following week.