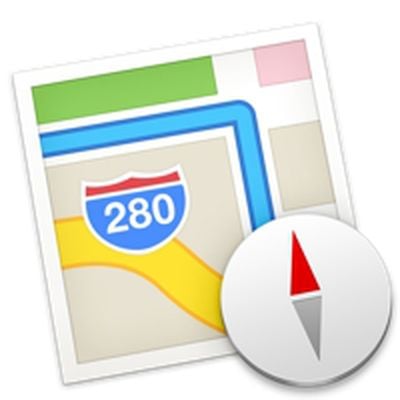 Earlier this week, China's state-run media broadcast labeled the iPhone a "national security concern" over Apple's Location Services feature found in iOS 7, with the country's researchers stating that the data could lead to accessing highly-sensitive data in China.
Today, Apple officially responded to the controversy on its Chinese website. The statement, which was posted in both Chinese and English, starts off by reiterating the company's commitment to privacy and stating that its Location Services exist solely to help users for activities that require navigation:
Our customers want and expect their mobile devices to be able to quickly and reliably determine their current locations for specific activities such as shopping, travel, finding the nearest restaurant or calculating the amount of time it takes them to get to work. We do this at the device level. Apple does not track users' locations – Apple has never done so and has no plans to ever do so.
Apple also states that it does not have access to the Frequent Locations data on any iPhone, noting that access to the information can be turned off and is only used to provide commuting information and automatic routing as requested by the user:
Frequent Locations are only stored on a customer's iOS device, they are not backed up on iTunes or iCloud, and are encrypted. Apple does not obtain or know a user's Frequent Locations and this feature can always be turned "Off" via our privacy settings.

Apple does not have access to Frequent Locations or the location cache on any user's iPhone at any time. We encrypt the cache by the user's passcode and it is protected from access by any app.
Apple concludes the statement by saying that it has "never worked with any government agency from any country" to create backdoor access in any of its products, and vows to never allow access to its servers. Last year, the company shared a sentiment in its "Commitment to Customer Privacy" letter which was issued after the discovery of the NSA's secret intelligence program, PRISM.
China has become an increasingly important market for Apple, as the company has made moves over the past few years to improve its presence in the country. Last year, the company partnered with the region's biggest carrier China Mobile and opened more retail stores throughout populated areas. CEO Tim Cook has also made a number of visits to China, meeting with Beijing's mayor and the Chinese Vice Premier to discuss market growth.
Note: Due to the controversial nature of this topic, the discussion thread is located in our Politics, Religion, Social Issues forum. All forum members and site visitors are welcome to read and follow the thread, but posting is limited to forum members with at least 100 posts.