TSMC Provides First Batch of Fingerprint Sensors for iPhone 6, iPad Air 2, and iPad Mini 3
Apple supplier Taiwan Semiconductor Manufacturing Company (TSMC) has reportedly provided the first batch of Touch ID fingerprint sensors to be used in the iPhone 6, iPad Air 2 and iPad Mini 3, according to a new report from component information website cecb2b.com citing supply chain sources (Google Translate, via GforGames).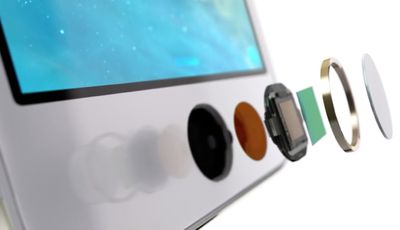 In addition to production at TSMC, the report notes that the fingerprint sensors are being assembled by TSMC subsidiaries Xintec and Suzhou Crystal Semiconductor. A report in January noted that TSMC would begin production on the sensors sometime in the second quarter of this year with a new 12-inch fab processing method, however a report in February stated that TSMC would be using the same 8-inch fingerprint sensor processing method that was used for the iPhone 5s.
The inclusion of Touch ID on the next-generation iPad Air and Retina iPad Mini would also fall in line with predictions from KGI Securities analyst Ming-Chi Kuo, who noted that both devices would gain the feature alongside processor upgrades and various other improvements.
Apple's head start on Touch ID fingerprint sensor production will likely help the launch supplies of all three devices. The component was said to be a key factor contributing to the limited supplies of the iPhone 5s at its launch last September, with low yield rates at Xintec and iOS 7-sensor integration slowing production.