TSMC to Use Current Fingerprint Sensor Processing Method for iPhone 6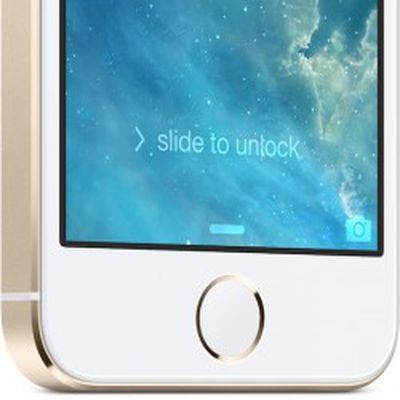 Last month, a report from Digitimes stated that Apple supplier TSMC was preparing to begin production on fingerprint sensors for the iPhone 6, and was said to be moving to a larger 12-inch fab from the current 8-inch fab to increase production efficiency. However, Digitimes is now reporting that TSMC will once again be utilizing its 8-inch processing for the iPhone 6, as Apple has cited concerns with the yield rate of the 12-inch fab.
Apple previously decided to have TSMC produce fingerprint sensors for its next-generation iPhone at the foundry's 12-inch facilities using a 65nm process, the sources noted. However, acknowledging risks associated with 12-inch WLP technologies, Apple has finally chosen TSMC's 8-inch processing which enables mature yield rates for WLP to produce the fingerprint sensors, the sources said.
The report also notes that TSMC will continue to contract the packaging process other firms as a result of moving back to the 8-inch processing. Previously, TSMC was said to be handling the packaging process itself in order to centralize control over the component.
The Touch ID fingerprint sensor was said to be a key factor contributing to the limited supplies of the iPhone 5s at its launch last September, with low yield rates at packaging firm Xintec and iOS 7-sensor integration slowing production. However, with several of those issues ironed out and TSMC now able to utilize a refined process, launch supplies of the next-generation iPhone are likely to be more readily available.