Pioneer Talks CarPlay: Working with Apple, Pricing, and the Future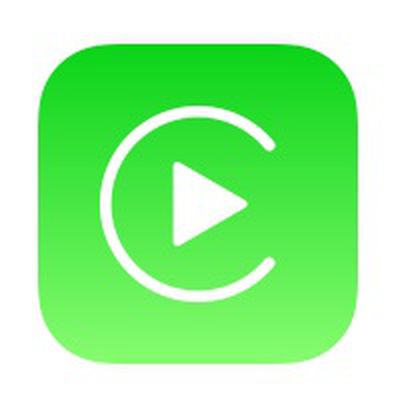 Following last month's formal introduction of Apple's CarPlay system for integrating iPhones with in-dash vehicle systems, there were some questions about whether the feature would be able to make its way to aftermarket products or if it would be limited to auto manufacturers putting it into brand-new vehicles. That question was answered earlier this month, with both Alpine and Pioneer announcing their plans to launch CarPlay-compatible systems.
Pioneer appears to be in the best position to move quickly with CarPlay, as its latest NEX systems already include CarPlay-compatible hardware, which will be enabled with a firmware update expected in early summer. In contrast, Alpine will not be launching its CarPlay support until the fall as part of new product debuts.
MacRumors recently spoke with Ted Cardenas, marketing vice president in Pioneer's car electronics division, and he shared a bit of perspective about CarPlay and its development. Far from being taken by surprise by Apple's CarPlay announcement last month, Cardenas notes that Apple signaled to Pioneer that there would be coming changes to in-car connectivity even prior to last year's Worldwide Developers Conference, where Apple first showed what was then known as iOS in the Car as part of its iOS 7 preview.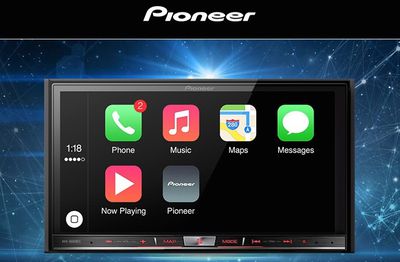 According to Cardenas, development picked up in earnest in July of last year, with Apple putting together a dedicated team to help car manufacturers and aftermarket electronics companies build out their CarPlay support. Unsurprisingly, Apple took a fairly hands-on role in the process, sharing specifications and other information to assist Pioneer with its work.

Cardenas notes that Pioneer is "very excited" to be at the forefront of CarPlay, working with Apple to deliver solutions to consumers so that they don't need to wait to purchase a new car in order to experience the feature. He also points out that Pioneer has a particularly vested interest in getting CarPlay implementation right, as it may be one of the major factors influencing what brand and model of in-dash system to purchase, whereas CarPlay performance will undoubtedly be a much lower priority for customers looking to purchase an entirely new vehicle.
In addressing the entry cost for aftermarket CarPlay support, Cardenas acknowledges that the current $700-$1400 range for Pioneer's NEX series is higher than many consumers would like to see. But CarPlay requires robust technology, and the multi-core processors, significant RAM and onboard storage, and touchscreens needed in NEX systems for the feature all contribute to driving costs up. Pioneer is certainly looking to bring down that entry price for CarPlay-compatible systems and drive further expansion of the technology, but the company understandably won't have anything to announce on that front until after the CarPlay firmware update is delivered to the first wave of Pioneer products.

Pioneer's initial U.S. lineup of CarPlay-compatible NEX systems
Pioneer has a long history in consumer electronics and vehicle electronics in particular, and the company has long sought to embrace new technologies to enhance the customer experience. To that end, Pioneer was one of the first companies to make a significant effort into smartphone-car integration with its
AppRadio
system launched in 2011.
The firm is also supporting the MirrorLink consortium that is offering similar integration as CarPlay for non-Apple smartphones. Even with that support, Cardenas believes that CarPlay support will be very popular with consumers, given Apple's place in the market and users' desire for simplicity and seamless integration.
MacRumors also asked Cardenas about any potential plans to bring Wi-Fi support for CarPlay to Pioneer's products, but he had nothing further to share on the topic given than none of Pioneer's current NEX models offer Wi-Fi support. Volvo had initially reported that Wi-Fi support for CarPlay would be "coming in the near future", but the company quickly removed that statement from its press release and Apple has been silent about any plans to augment CarPlay with wireless connectivity to eliminate the need to directly connect the user's iPhone to the car via a cable.
On its CarPlay page, Apple notes that the feature is coming to specific models from Ferrari, Honda, Hyundai, Mercedes-Benz, and Volvo this year, although Honda has yet to make any announcement about its plans. Apple also lists Alpine and Pioneer as on board for aftermarket support, and there may yet be more announcements coming.