Angela Ahrendts May Delay Apple Start Until Mid-Year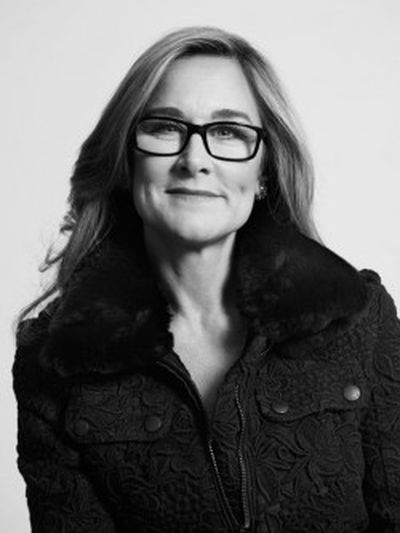 Burberry chief executive Angela Ahrendts resigned last October from the British luxury fashion house to join Apple as the head of its retail division. According to The Guardian, Ahrendts is free to leave Burberry this month, having fulfilled her six-month notice period, but her actual exit date is not yet known.
Ahrendts may be staying longer at Burberry to help smooth the transition over to her successor Christopher Bailey, who is currently serving as the company's chief creative officer. Money also may be a factor in Ahrendts leaving as she is slated to receive a two million pound bonus in June for her recent performance as Burberry CEO.
"It's a big sum of money. In some ways it would be good to see the business moving on after six months of handover time. You want to see clarity," said Rahul Sharma, an analyst at Neev Capital.

But he said investors were also likely to feel reassured by Ahrendt's presence ahead of some big moves for Burberry and continuing concerns about Bailey's ability to combine his creative role with that of a chief executive.

"That is a big concern in the back of investors' minds and Ahrendt's presence delays that point of judgment," he said.
Another factor may be Ahrendts' critical role in Burberry's revamped Japanese business strategy, which involves severing long-term apparel licensing agreements in 2015 and creating its own distribution system in the important Asian market. Burberry is expected to confirm this plan as part of the company's annual report next month.
Ahrendts will join Apple as the Senior Vice President of Retail and Online Stores, a position that has seen significant turnover in the past several years. In 2011, Ron Johnson left Apple for J.C. Penney, after building up Apple's retail presence during his 11-year tenure. Johnson was replaced by Dixons CEO John Browett, who served less than a year at Apple.