High Definition iTunes Music Downloads May Be on the Horizon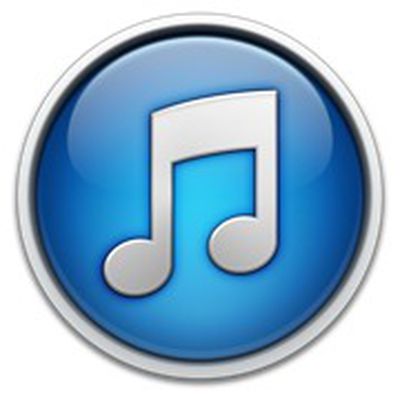 Earlier this week, a report suggested Apple was planning a "dramatic overhaul" of its iTunes Music store to combat declining music downloads, which could include an on-demand streaming music service and an Android version of iTunes.
Apple may also be planning to add high resolution audio downloads to iTunes as part of the revamp, allowing users to download lossless 24-bit audio files. According to music blogger Robert Hutton, who cites an unspecified source, Apple is going to roll out hi-res iTunes music downloads in early June, possibly at WWDC.
For several years, Apple have been insisting that labels provide files for iTunes in 24 bit format - preferably 96k or 192k sampling rate. So they have undeniably the biggest catalog of hi-res audio in the world.

And the Led Zeppelin remasters in high resolution will be the kick off event - to coincide with Led Zep in hi-res, Apple will flip the switch and launch their hi-res store via iTunes - and apparently, it will be priced a buck above the typical current file prices.

That's right - Apple will launch hi-res iTunes in two months.
Apple has been working on offering music in a 24-bit format for several years, with a 2011 report suggesting the company was in talks with record labels to increase the quality of iTunes Music. Currently, Apple sells audio files on iTunes in 16-bit lossy AAC format encoded at 256 kbps to minimize file size.
High-definition 24-bit downloads are said to offer better detail, greater depth, and a deeper bass response compared to traditional 16-bit music downloads, but the file sizes are much larger.
Though Apple only offers 16-bit audio files at present, the company does encourage artists to submit music in a 24-bit 96kHz resolution, which it uses to "create more accurate encodes." Apple accepts the audio files as part of its Mastered for iTunes program, an initiative that has produced higher quality music for the iTunes Store. Because Apple has already accepted 24-bit files for years, it does, presumably, have a large catalog of high quality audio files that could be offered for sale, reportedly at a premium of $1 over traditional iTunes tracks.
Hi-res audio has been gaining popularity in recent years, with music sites such as HDtracks securing deals with multiple major record labels. Recently, musician and song writer Neil Young launched a Kickstarter project for the PonoPlayer, a $399 digital music player designed to play high resolution audio files.
Thus far, the project has earned over $5.7 million, suggesting there is indeed a sizable demand for hi-res audio. Should Apple choose to begin selling 24-bit audio tracks, it could quickly dominate competing sites given its existing user base and boost its digital downloads by appealing to audiophiles unhappy with the current quality of iTunes tracks.
Thanks Phil