A Look at Apple's 'Mastered for iTunes' Program and its Effect on Sound Quality
Earlier this year, Apple began revealing more information about its Mastered for iTunes program, requesting that music professionals supply Apple with higher-quality recordings as source material for the compressed tracks made available for sale through the iTunes Store. The higher-quality source material, processed according to Apple's guidelines, is being requested to allow Apple to create better-sounding tracks in the 256 kbps AAC format used for the iTunes Store.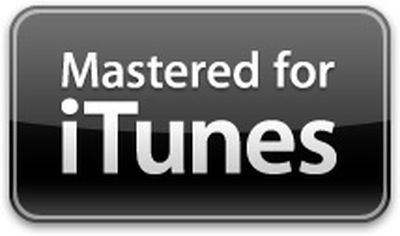 Ars Technica takes a thorough look at the Mastered for iTunes program and whether it truly does make a difference to consumers. While the whole article is an interesting read on some of the technical details of audio formats and mastering and the varying perspectives of several music industry professionals, Ars' conclusion is that the Mastered for iTunes program can make a difference in quality of iTunes Store music.
We enlisted Chicago Mastering Service engineers Jason Ward and Bob Weston to help us out, both of whom were somewhat skeptical that any knob tweaking could result in a better iTunes experience. We came away from the process learning that it absolutely is possible to improve the quality of compressed iTunes Plus tracks with a little bit of work, that Apple's improved compression process does result in a better sound, and that 24/96 files aren't a good format for consumers.
Ars worked with a number of audio engineers on test projects comparing various combinations of original 24-bit, 96 kHz master recordings, uncompressed WAV files ripped from CDs, standard iTunes Store tracks, and tracks created by applying Apple's Mastered for iTunes process to the master recordings. In one example, a standard iTunes Store track sounded "boxy" or "muffled" compared to the original CD master WAV file, but after processing through Mastered for iTunes tools, the resulting track sounded significantly better and more "alive" on a subjective basis.
Part of the difficulty in assessing sound quality comes from the emotional response involved in how sounds register to human ears. Some differences in sound quality can be quantified using various tools to analyze the waveforms generated by different audio files, but the ultimate measure of sound quality lies with the human ears receiving and interpreting the sounds.
Nevertheless, Apple markets the Mastered for iTunes program as providing a path for musicians and music professionals to have iTunes Store content more closely match "music as the artist and sound engineer intended", and more and more musicians are taking advantage of the program in attempting to improve the quality of their music available through the world's most popular music vendor.