Apple Reportedly Looking to Offer 24-Bit Music Files in iTunes Store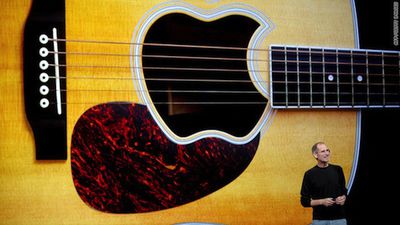 CNN reports
that Apple is in talks with record labels to increase the quality of music sold through the iTunes Store, boosting the music from a 16-bit format to a 24-bit format.
Professional music producers generally capture studio recordings in a 24-bit, high-fidelity audio format. Before the originals, or "masters" in industry parlance, are pressed onto CDs or distributed to digital sellers like Apple's iTunes, they're downgraded to 16-bit files.
From there, the audio can be compressed further in order to minimize the time the music will take to download or to allow it to be streamed on-the-fly over the internet.
The report suggests that the high-quality files could eventually appear as premium-priced options next to existing formats. Users may also have to invest in new hardware to support the 24-bit files.
Many models of Mac computers can play 24-bit sound, and the iTunes program is capable of handling such files. But most portable electronics, and many computers, don't support 24-bit audio.
To make the jump to higher-quality music attractive for Apple, the Cupertino, California, company would have to retool future versions of iPods and iPhones so they can play higher-quality files.
Apple's iTunes Store initially offered 16-bit tracks at 128 kbps with digital rights management (DRM) technology included. But over time, the company was able to introduce "iTunes Plus" tracks encoded at 256 kbps and lacking any DRM restrictions, eventually shifting the store's entire catalog over to iTunes Plus tracks. A further shift to offering true, uncompressed 24-bit tracks would have the potential to reinvigorate music sales by catering to audiophiles unhappy with the current quality of music downloads.