'Slide to Unlock' Engineer Greg Christie to Depart Apple After Fallout with Jony Ive [Updated]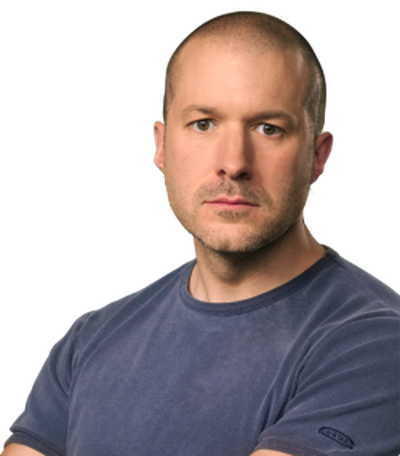 Apple's Vice President of Human Interface Greg Christie is set to depart from the company after clashing with Jony Ive, Apple's Senior Vice President of Industrial Design who oversees and guides the Human Interface teams, reports 9to5Mac. Ive first took on a role "providing leadership" for the Human Interface teams in late 2012, following Scott Forstall's departure from the company.
Christie has led much of Apple's software design and reports to Craig Federighi, who oversees development of iOS and OS X, but Christie interacts with Ive during design meetings. Christie's team was responsible for redesigning iOS 7, which reportedly led to disagreements with Ive.
Sources say that Christie's upcoming departure is significant and stems from a falling out with Ive. When Ive tasked Apple's Human Interface team with redesigning iOS 7 to include an entirely new look, Christie and Ive reportedly clashed over design direction, after which Ive is said to have circumvented Christie's leadership of the team during the new operating system's development.
Following Christie's departure, software design will fall under Ive's umbrella, with software designers working alongside Ive's industrial design team rather than Federighi's group.
Christie, who has worked for Apple since 1996, was one of the original software engineers who developed iOS for the first iPhone. He recently did an interview with The Wall Street Journal detailing the development of the original iPhone and he testified in the second Apple vs. Samsung patent trial, telling the court that the "Slide to Unlock" feature he's credited with inventing is an essential iPhone feature.
Along with "Slide to Unlock," Christie has been instrumental in developing many important iPhone features, with hundreds of Apple patents in his name. It is unclear what he plans to do after his departure or when he will officially depart from the company.
Following the departure of Scott Forstall, Apple CEO Tim Cook spoke on the importance of collaboration and noted that the merging of software and hardware design was needed to take Apple's collaborative efforts to the next level. Last year, Ive and Federighi also spoke on collaboration and how they worked together to create iOS 7. With Ive taking full control over software design with Christie's departure, the integration between Apple's software and hardware may improve even further.
Updated 2:30 PDT:
Apple issued a statement to Financial Times reporter Tim Bradshaw saying that Greg Christie "has been planning to retire later this year" and that he "worked closely with Jony for many years".

Apple: Greg Christie "has been planning to retire later this year after nearly 20 years at Apple... worked closely with Jony for many years" — Tim Bradshaw (@tim) April 9, 2014