Original iPhone Engineer Greg Christie Gives Details on Development Process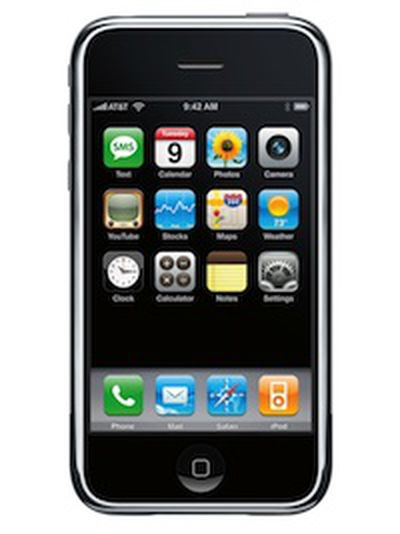 A few new insider details on the development of the original iPhone have come to light thanks to Apple senior software engineer Greg Christie, who gave an interview with The Wall Street Journal with permission from Apple, ahead of a new patent infringement trial against Samsung that is set to begin soon.
According to Christie, who joined the secret "purple" iPhone project after an invitation from Scott Forstall, his team was responsible for many key iPhone elements, such as sliding to unlock, placing calls from the address book, and more. He and his team spent countless hours perfecting details like the speed of scrolling, and the feel of bouncing back at the end of a list.
He said his team "banged their head against the wall" over how to change text messages from a chronological list of individual messages to a series of separate ongoing conversations similar to instant messaging on a computer.

He also said the team was "shockingly small." Apple declined to specify the number of members.
Christie gave two progress reports to Jobs each month, in a small, windowless meeting room at the company's Cupertino headquarters. Few people had access to the room and even cleaning people were not allowed to enter. The secrecy surrounding the original iPhone's design was incredible, with Jobs even requiring employees to encrypt images of the device.
Jobs was initially unhappy with Christie's progress on the device, and gave his team two weeks to improve.
"Steve had pretty much had it," said Mr. Christie, who still heads Apple's user-interface team. "He wanted bigger ideas and bigger concepts."
Christie's team was able to impress Jobs within the deadline, later giving presentations to Apple's design chief Jony Ive and Apple director Bill Cambell, who said the iPhone "would be better than the original Mac." All three approved the 2005 design, kicking off a "2 and a half year marathon" where the iPhone was designed from the ground up with Jobs clearing every minor detail, as has been noted in several previous reports of the iPhone's development.
Christie's details on the creation of the original iPhone come just ahead of a second major patent infringement lawsuit with Samsung, set to begin later in March. Apple initially accused Samsung of grossly infringing on both its patents and its designs in 2011, a lawsuit that resulted in a $890 million penalty for the South Korean company in the United States.
While the first lawsuit covered older devices, the second U.S. patent lawsuit between the two companies covers more recent products like the Galaxy Note II, the Galaxy S III, the iPhone 5, and the iPad 4.
The full interview on The Wall Street Journal, which is well worth reading, also includes additional tidbits on the secrecy behind the development of the iPhone, major last minute changes, and details on the original iPhone's unveiling.