Upcoming Apple TV Product Will Include Video Game Support, Launch Date Unclear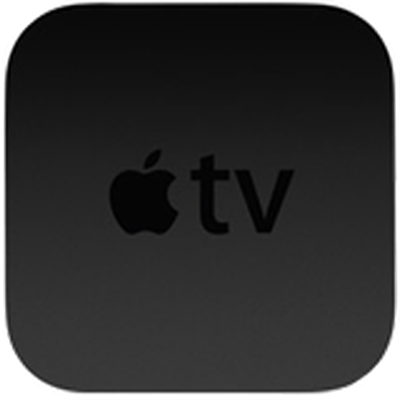 Apple's much-rumored revamped Apple TV product will be revealed "any week now" according to a new report from the Financial Times, though notable Apple journalist Jim Dalrymple poured water on a separate report, saying an Apple TV will not be launching soon.
Though a launch date is uncertain, rumors have indicated the redesigned Apple TV product will include support for games, which the Financial Times confirms. It may also include a fully-fledged App Store, bringing apps to the set-top box for the first time.
The significantly redesigned hardware will include greater support for video-games, already a popular pastime on its iPhones and iPads, as well as other new features which could include bringing its App Store to the TV set for the first time.

The release, which was delayed from the end of last year, could come "any week now", this source said. Apple has not commented on the rumours.
Rumors of a revamped set-top box first begun appearing in early 2013, with TechCrunch's MG Siegler pointing towards an Apple TV product with a focus on gaming. Later in the year, hints of a delay surfaced, and it appears that the product was indeed scheduled for a 2013 launch that was later pushed back to 2014.
A recent report from Bloomberg suggested Apple was on the verge of revealing a new set-top box, possibly at some point in April, but indicated an actual product launch might come somewhat later in the year, which could potentially account for the discrepancy between launch reports from the Financial Times and other media outlets and a "Nope" from Jim Dalrymple.
In addition to games and support for Apple's iOS 7 controllers, other Apple TV rumors have pointed to a hardware product that combines the Apple TV with the router features of the existing AirPort Express. It has also been suggested that Apple is planning to work in conjunction with cable companies to build an Apple TV interface over existing cable content, essentially replacing the cable box.
Earlier today, Tim Cook told shareholders that the Apple TV generated $1 billion during 2013, counting hardware sales and movie/TV show rentals. He also noted that it was "a little more difficult to call [the Apple TV] a hobby these days" given its ever-increasing growth.
The company has also began offering a $25 gift card with the purchase of an Apple TV, possibly in an effort to clear out existing inventory ahead of a new product launch, and the Apple TV has also gained its own product section on Apple's online storefront.