Tim Cook: 'Android is Like Europe', Many Different Things Under One Name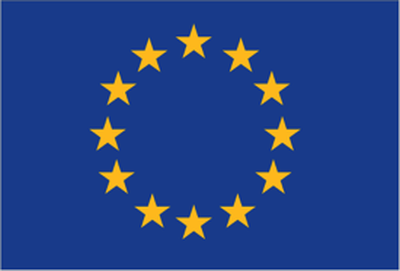 Apple CEO Tim Cook compared Android to Europe in his wide-ranging interview with The Wall Street Journal yesterday, saying that the PC and mobile platform wars couldn't be compared. Cook said that Android is made up of many different things under one banner, as opposed to Windows which was one uniform platform.
Cook's statement was in response to a question asking if the mobile device market will ultimately follow the PC market, where Apple remains a comparatively niche player compared to the dominance of Windows.
He said that the examining the PC and mobile markets as a direct comparison doesn't work, largely because one of the historical differences between the Mac and Windows was the lack of availability for applications on the Mac, while iOS has a very strong developer base.
"There was a vast, vast difference in the number of applications that were available for the Macintosh", Cook said. And, over the years, the gap continued to grow because the Mac lost some key applications.
However, on mobile devices, Apple has more than one million applications with half of those specifically optimized for the iPad. On Android, Cook says, there are only 1,000 apps optimized for tablets. He says the lack of properly optimized apps is one of the reasons "why the experience on Android tablets is so crappy".

The other thing is that Windows pretty much was one thing. Android is like Europe. Europe was a name that somebody came up with for Americans who didn't understand that Europe was a lot of countries that weren't like U.S. states. They were very different. Android is many things. How many people who use a Kindle know that they're using Android? And you see what Samsung is doing by putting more and more software on top. I think it's night and day. The compare is so off.
Cook also noted that he doesn't view the PC market a a monolith because he works at Apple -- he joined the company from Compaq and said he understands the PC world "at that time because [he] was in it". He continued, "if you really talk to the people who went through it... I don't think any of them would tell you it's the same" as the mobile device market today.
Elsewhere in the interview Cook revealed that Apple has repurchased $14 billion in stock over the past two weeks, and that the company is open to making large acquisitions if it makes sense. He also reiterated that Apple is working on "some really great stuff" in new product categories, an assertion that Apple executives have made numerous times over the past few months, and that Apple is spending an enormous amount of time and money on the "Macs of the future".
Note: Due to the political nature of the discussion regarding this topic, the discussion thread has been moved to our Politics, Religion, Social Issues forum. All forum members and site visitors are welcome to read and follow the thread, but posting is limited to forum members with at least 100 posts.