New Hires Point to Apple's Continued Research on Next-Generation Health Sensors
With Apple CEO Tim Cook suggesting that Apple will use its skills building software, hardware, and services to create "great products" in product categories that Apple does not currently participate in, the company is making a number of potentially significant hires related to the development of next-generation medical sensors.
According to a report from 9to5Mac, Apple has hired a pair of personal health sensor hardware experts in recent months.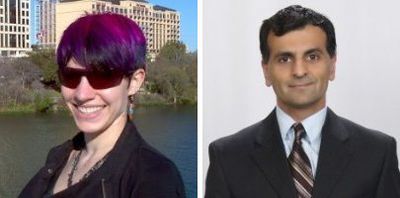 Apple recently hired Nancy Dougherty as a hardware engineer, according to her LinkedIn page. Dougherty was previously a hardware developer at Sano Intelligence, a biosensor startup that was profiled by The New York Times back in 2012.
According to a Google cache of her LinkedIn page -- the current page reads slightly differently, with less detail about the projects she worked on -- Dougherty worked on a hardware product to monitor blood chemistry via a wearable device.
Hardware Lead
Sano Intelligence
November 2012 – December 2013 (1 year 2 months) San Francisco Bay Area

- Hardware Lead in a very early stage company designing a novel system to continuously monitor blood chemistry via microneedles in the interstitial fluid. Brought system from conception through development and board spins to a functioning wearable pilot device.
- Solely responsible for electrical design, testing, and bring-up as well as system integration; managing contractors for layout, assembly, and mechanical systems
- Building laboratory data collection systems and other required electrical and mechanical systems to support chemical development
Before working at Sano, Dougherty worked at Proteus Digital Health on a "Bluetooth-enabled electronic "Band-Aid" that monitors heart rate, respiration, motion, and temperature".
Separately, Apple hired Ravi Narasimhan away from Vital Connect, a biosensor technology firm where he was "responsible for biosensor technology and algorithms for remote physiological monitoring with wearable medical devices". His devices could process a number of functions including heart monitoring, respiration, fall detection, posture and activity. He has been prolific writer, with a number of papers published in technical journals and he is listed as an inventor in dozens of patents.
Both Dougherty and Narasimhan have electrical engineering degrees from Stanford. Last year, Apple made a number of other hires related to the health sensor field and 9to5Mac says both have joined the iWatch team.
Aside from the hires, 9to5Mac reports that Apple is actively investigating iris scanning technology and is looking at using other sensors already built into the iPhone, like the accelerometer and compass, to improve facial recognition. Apple increased the iPhone's security significantly with the addition of the Touch ID sensor in the iPhone 5s.