iWork for iOS and Mac Updated With Password-Protected Sharing, New Features [Updated]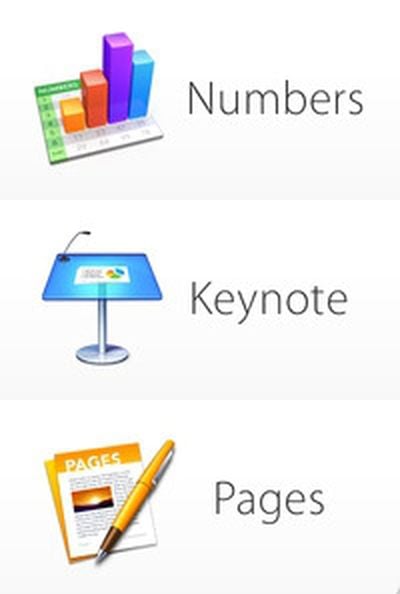 Along with an update for its iWork for iCloud apps that brought an iOS 7-style redesign, Apple today released updates for its iWork apps for both Mac and iOS, as well as minor updates for both iMovie for Mac and Podcasts for iOS.
All of Apple's iWork apps, including its iWork for iCloud apps, now have support for more secure document viewing with password-protected sharing capabilities.
In addition to password-protected documents, Keynote for iOS has also gained new transitions and a built-in remote function, which will likely replace the standalone Keynote Remote app, while Numbers for iOS now offers landscape viewing and the ability to edit spreadsheets.
Keynote for Mac has gained new transitions, improved display options, the ability to share password-protected presentations via iCloud, and charts with time, date, and duration values. The update also includes improved compatibility with Microsoft PowerPoint 2013 presentations and support for custom number charts on imported Keynote '09 and PowerPoint presentations.
Pages for Mac has a new vertical ruler, keyboard shortcuts, and alignment guides while Numbers for Mac now offers tools for sorting multiple columns or rows and autocomplete when editing cells. The updates for all of the apps should be available later today, with Slashgear and TechCrunch providing some additional information on the new features.
Apple's iWork update will be a welcome change for Mac users who were disappointed with the upgraded iWork apps that were released in October, as the new apps were missing several features available in older versions of the software. In November, Apple pledged to re-introduce several lost features over the course of the next six months and today's update is the first step in that direction.
The iWork suite of apps for iOS and Mac are available to users who owned previous versions of iWork and to users who have purchased new Mac and iOS devices. Customers who do not fit those criteria can purchase the iWork apps for Mac for $19.99 and the iWork apps for iOS for $9.99.
Pages for Mac - [Mac App Store]
Numbers for Mac - [Mac App Store]
Keynote for Mac [Mac App Store]
Pages for iOS - [App Store]
Numbers for iOS - [App Store]
Keynote for iOS - [App Store]
Update: The updates for iWork for Mac and iOS are all available for download from their respective App Stores.
Update 2: The Keynote Remote app, which was never updated for iOS 7 or even the iPhone 5, has been removed from the App Store and Apple is now recommending that users upgrade to the new Keynote 2.1 for iOS to replace the functionality.