Apple Announces Upcoming Features for iWork Mac Apps Following Criticism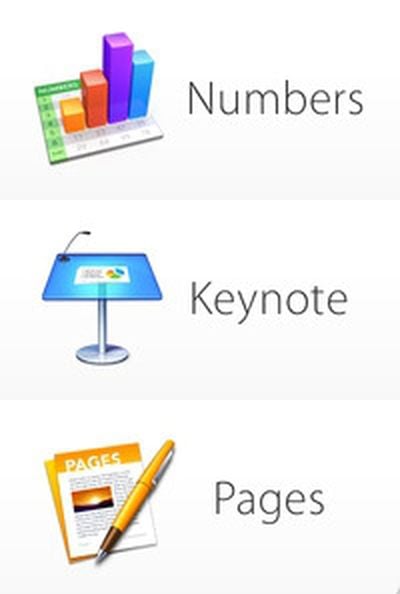 Following the release of updated iWork apps for the Mac and iOS, many power users were upset with the loss of several important features within Pages, Numbers, and Keynote.
Multiple threads on Apple's Support forums lambasted the changes, and one blogger called the removal of features within Pages an "unmitigated disaster." Apple has now responded to user outrage with a new support page detailing upcoming updates that it plans to add to all three apps within the next six months, which will see the return of many lost features.
The new iWork applications—Pages, Numbers, and Keynote—were released for Mac on October 22nd. These applications were rewritten from the ground up to be fully 64-bit and to support a unified file format between OS X and iOS 7 versions, as well as iWork for iCloud beta.

These apps feature an all-new design with an intelligent format panel and many new features such as easy ways to share documents, Apple-designed styles for objects, interactive charts, new templates, and new animations in Keynote.

In rewriting these applications, some features from iWork '09 were not available for the initial release. We plan to reintroduce some of these features in the next few releases and will continue to add brand new features on an ongoing basis.
Pages updates will include a customizable toolbar, a vertical ruler, and improved alignment guides, object placement, and word counts. Importing cells with images will also be possible, pages and sections will be manageable from the thumbnail view, and keyboard shortcuts for styles will also return.
Numbers will also gain a customizable toolbar, improvements to zoom and window placement, auto-complete text in cells, page headers and footers, and improvements to AppleScript support, which was a major complaint.
Along with a customizable toolbar, Keynote will see the return of old transitions and builds, improvements to presenter display, and improvements to AppleScript support.
As Apple works to return features to its suite of iWork apps, the company recommends that users who want to use these missing features can access previous versions of iWork applications, which are found in Applications > iWork '09. Apple also details how to revert documents to old formats to retain compatibility with its older apps.
On October 22, Apple began offering free copies of the updated iWork apps to all users who owned a previous version. The company is also supplying free copies of the apps, which are normally priced at $19.99, to any customer who purchases a new Mac.