Carl Icahn Posts Response to Apple On Proxy Proposal for Share Buyback, Buys $500 Million More in Stock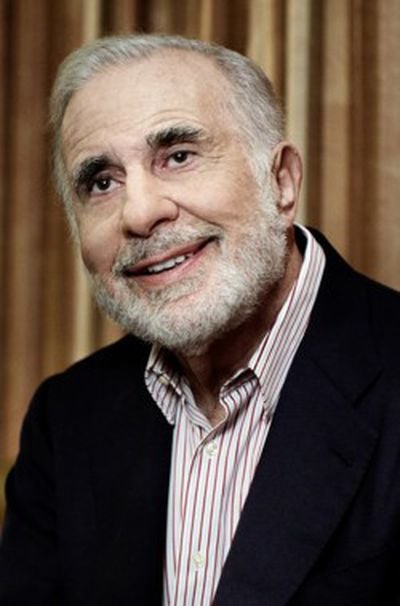 Several weeks ago, Apple filed a statement with the SEC advising shareholders to vote against activist investor Carl Icahn's non-binding "advisory" share buyback proposal from early December.
The proposal will be voted on by shareholders at Apple's stockholder's meeting, to be held at Apple's headquarters at some point in the next couple of months. Today, Icahn published a seven-page letter to shareholders advocating for a yes vote on its proposal.
He also announced that he purchased another $500 million in Apple stock today, bringing his cumulative total to $3.6 billion. Just yesterday, Icahn revealed that he had surpassed $3 billion in AAPL ownership. He also stated on CNBC that his criticism was reserved for Apple's board of directors, not its management.
In the letter, Icahn explains his belief that Apple's stock is a "no brainer" to purchase, and that Apple's board should be supportive of a significant increase in Apple's share repurchase program. He argues that Apple's stock -- currently priced at $555 -- would be priced at $840 if its price to earnings ratio was the same as the average P/E across the S&P 500.
We believe, however, that this share repurchase authorization can and should be even larger, and effectuating that for the benefit of all of the company's shareholders is the sole intention of our proposal. The company has recommended voting against our proposal for various reasons. It seems to us that the basis of its argument against our proposal is that the company believes, because of the "dynamic competitive landscape" and because its "rapid pace of innovation require[s] unprecedented investment, flexibility and access to resources", it does not currently have enough excess liquidity to increase the size of its repurchase program. Assuming this indeed is the basis for the company's argument, we find its position overly conservative (almost to the point of being irrational), when we consider that the company had $130 billion of net cash as of September 28, 2013 and that consensus earnings are expected to be almost $40 billion next year. Given this massive net cash position and robust earnings generation, Apple is perhaps the most overcapitalized company in corporate history, from our perspective.
Bought another $500mil of $AAPL tday, bringing our total to $3.6 billion. If board doesn't see AAPL's 'no brainer' value we sure do. — Carl Icahn (@Carl_C_Icahn) January 23, 2014
The full letter is
available from the SEC
and comes ahead of Apple's
first quarter earnings report
, scheduled for Monday afternoon. The company is expected to report the strongest results for any quarter in its history.