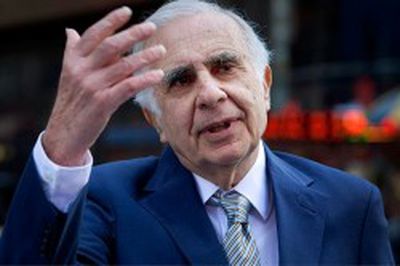 Activist investor Carl Icahn has just tweeted that his investment firm has acquired an additional $500 million in Apple stock over the past two weeks, pushing his stake to over $3 billion. Calling continued investment in Apple a "no brainer" at current prices, Icahn also continues to believe that Apple needs to significantly increase its stock buyback program. A more in-depth letter from Icahn on the topic will be forthcoming.
Having purchased $500 million more $AAPL shares in the last two weeks, our investment has crossed the $3 billion mark yesterday. — Carl Icahn (@Carl_C_Icahn) January 22, 2014
Icahn began
buying significant amounts
of Apple stock last August, and has been vocal about encouraging Apple to increase its buyback program to help investors. Icahn
met with Apple CEO Tim Cook
at the end of September, where he pushed for a $150 billion buyback. As Icahn has taken his case to investors, he has scaled back his proposal and is asking shareholders to vote on a
$50 billion proposal
at next month's shareholders meeting. That proposal would, however, only be advisory, and should it be approved Apple would continue to be free to do as it pleases.
For its part, Apple management has stated that it is continually evaluating its buyback program and that it plans to announce any changes to the program during the first half of this year.
Update: Icahn appeared on CNBC today to shed more light on his Apple position.