Highlights from Apple's Preliminary Proxy Statement, 2014 Shareholders Meeting Proposals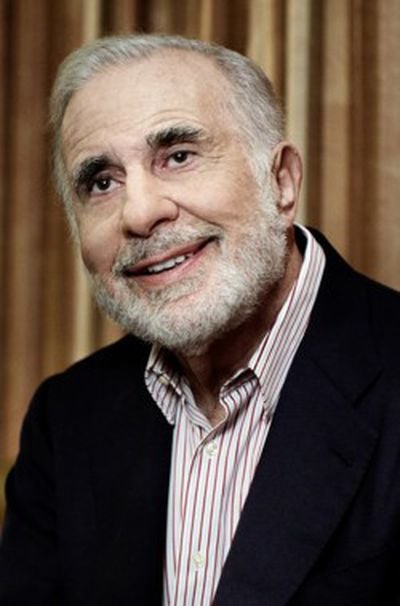 Apple has released its preliminary proxy statement in a filing to the SEC. The filing is an announcement of the 2014 annual stockholders meeting, as well as proposals that will be voted on at the meeting and details of executive compensation arrangements.
Among other things, the filing details a forthcoming vote on investor Carl Icahn's proposed $50 billion share repurchase program that was filed for earlier this month. If approved, the proposal would still be on a non-binding "advisory" basis, and would specifically call for the company to commit to fulfilling no less than $50 billion of share repurchases during Apple's fiscal year ending on September 27, 2014.
However, Apple's Board of Directors has recommended a vote against Icahn's buyback program, stating that it is still "considering options" for how to return cash to shareholders:
The Board and management team are thoughtfully considering options for returning additional cash to shareholders and are currently seeking input from shareholders as part of the Company's regular review.

With breakthrough products and services such as the Mac, iPod, iPhone, iPad and App Store, the Company has created huge market opportunities, and the Board and management team believe the opportunities that lie ahead are just as exciting. Given such large and global markets, the Company competes with large companies around the world, many with their own significant technical capabilities and significant capital. This dynamic competitive landscape and the Company's rapid pace of innovation require unprecedented investment, flexibility and access to resources.

...The Company is updating perspectives on its capital return program for 2014 and beyond. The Company is collecting input from a very broad base of shareholders, believing that the input of all shareholders is important and should be considered holistically. The evaluation of the capital return program continues to be thoughtful, deliberate, and consistent with a conservative financial policy that supports risk-taking and innovation. Consistent with its pattern for the last two years, the Company is on track to complete its regular review and thorough analysis and to announce any changes to the current program by March or April of 2014.
Since first disclosing his position in Apple back in August, Icahn has been vocal about asking the company to increase its buyback as he has dramatically increased his stake in the company. Apple, for its part, announced a significant increase in its capital return program back in April of 2013, and management pledged to reexamine its share repurchase and dividend programs in the first half of 2014.
Also detailed is a proposal on establishing a separate entitled committee that would oversee human rights issues raised by the company's activities, such as the recent accusations of labor violations at primary suppliers like Pegatron and Biel Crystal and the welfare of its own employees.
Apple also recommended a vote against the proposal, stating that its Supplier Responsibility team and report already audits suppliers to an effective extent and that establishing a committee would be "redundant" and add little value to its existing commitment to human rights and social responsibility.
The preliminary proxy statement also noted the earnings of CEO Tim Cook's total compensation for 2013. While Cook saw an increase in his salary this year to $1,400,006 from $1,357,718 last year, the CEO gave up about 7,100 shares tied to his bonus stock award that was changed in June to be more performance based. At the stock's current price of $560.09, this would mean that Cook lost out on $3,976,639 in bonus earnings.
Overall, the shareholders meeting will hold votes on eleven proposals related to director reelection, compensation, and more.
The 2014 Annual Meeting of Shareholders will occur at Apple's 1 Infinite Loop headquarters on February 28, 2014 at 9:00 AM Pacific Time.